Drizzly today so if you call you'll notice the bad connection. We finally got Verizon to show up while the problem exists since they only seem to come when the problem is not prevalent.  The tech got to listen to the static on the line and agreed they have a problem on their end since we actually ran all new wiring this week. We'll see what happens. With the agreeable temperatures we were able to start a bit of polishing in the enclosed buildings. This dark blue hull is painted but had a lot of water spots that don't really do well with polish on them. We use a water spot remover made by the same people who make our polish.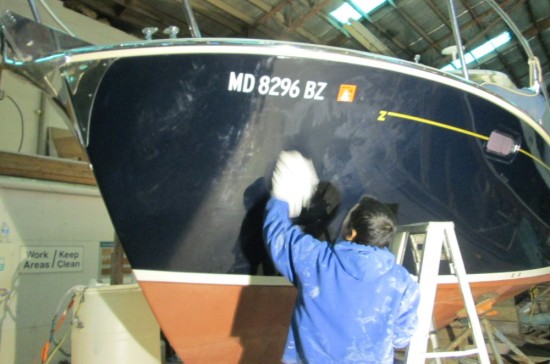 The superstructure, being gelcoat, could use just a bit of spot compounding to make sure it sparkles when the polish is applied.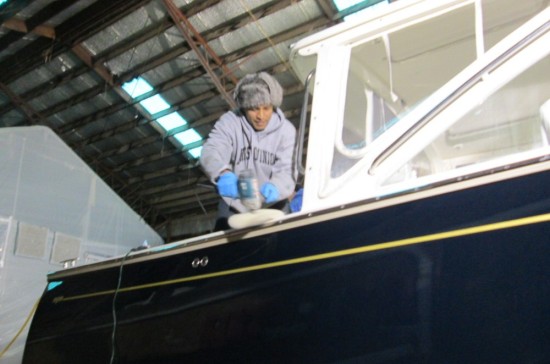 Back in back building, Tom spent a good portion of his day lying in the lazarette — well a bit forward of that  — installing a Cablemaster motor. The boat came in with the motor off and we needed to install it.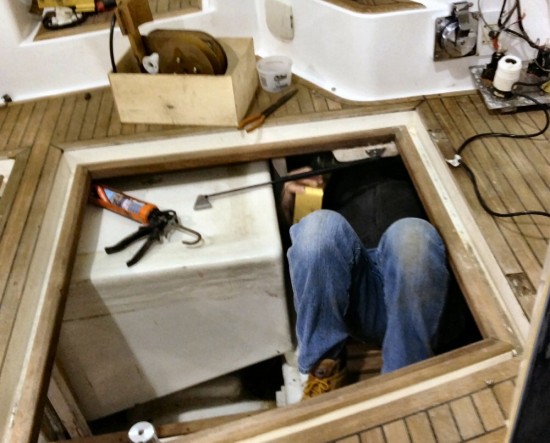 That looks a bit uncomfortable and there is not much room above you to work. They ended up with two other guys holding the motor in place through the access hole for the panel and another hole forward while Tom clamped and bolted it in place.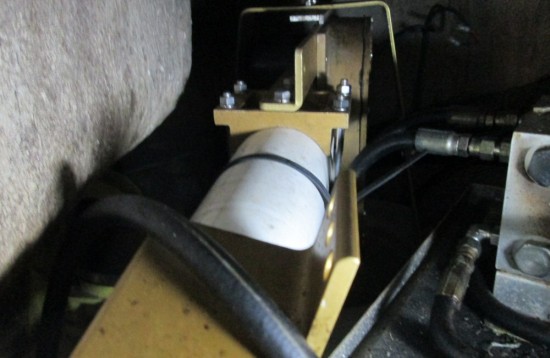 While testing we found the cable would go out but not retract. The problem seems to be the control box since everything else is working properly.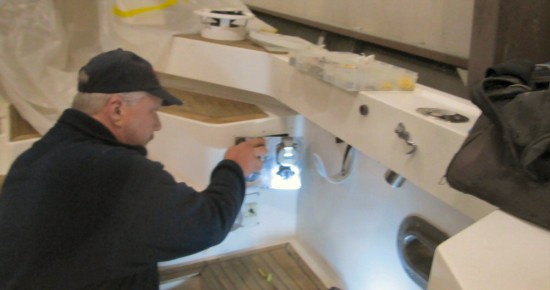 We were estimating a KVH installation for a customer and in choosing the right unit our supplier supplied us with this little graph. This should be helpful if you want to
watch TV on the boat
? Or you could read a book.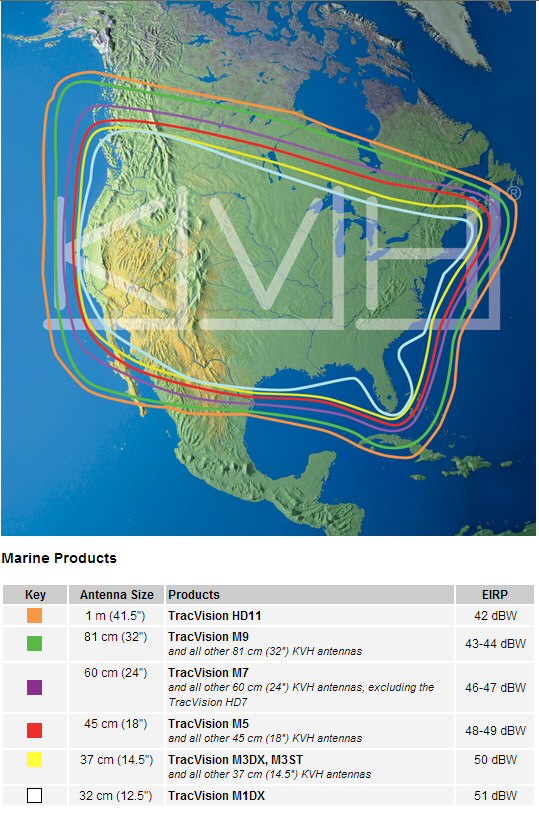 Mid-Week Pick Me up
Smooth is enough of a description httpv://youtu.be/tyaJnbQfcX8