Well, we got hit with the white stuff last night and yes, it is cold — but we can look forward to some 60 degree weather over the weekend. Maybe you could get another cruise in!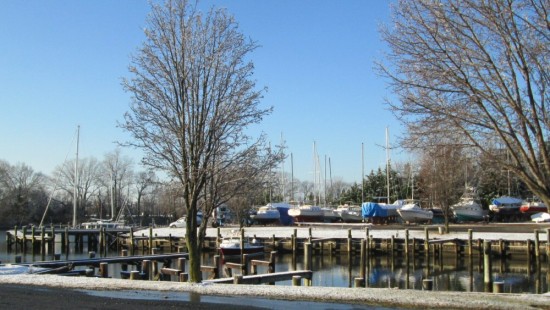 Here is why we like to clean bilges before boats are put away for the winter. I wasn't in there but the in the photo it looks like some sort of petroleum based liquid down there. This really should not sit in the bilges over the winter. You can also see that the sides of the bilge indicate that this problem has been on-going.  As an aside, John has picked up a couple of  yard cameras so the workers can snap a shot of what they are working on, problems they find in a boat or just fun mug shots!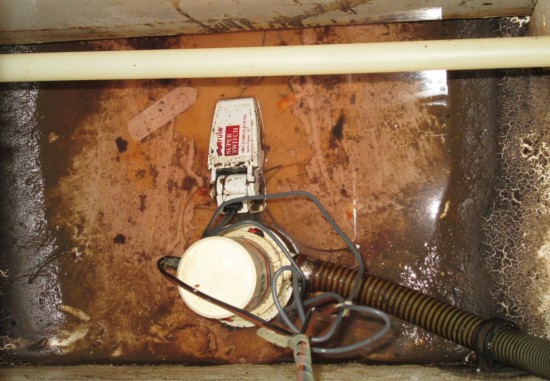 We have two boats for sale of approximately the same ilk sitting side by side in the shop here. Potential customers have the opportunity to compare like-boats and see what features they like best. Also if one has one feature they like they can order that for the one they choose.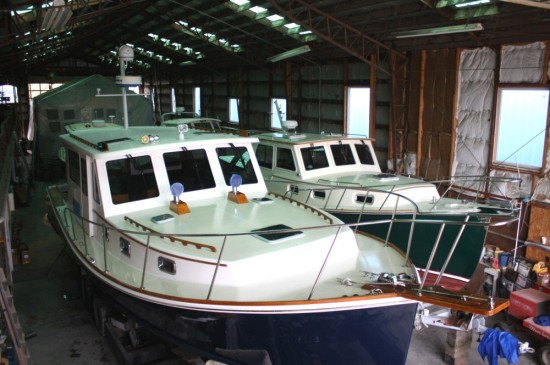 One of the primary differences between these two boats is the flare in the bow. John wrote a bit about the flare on the Duffy for our
Yachtworld Listing on the Duffy 37
.  (the photo below on the left) "
Looking at Gratitude's bow from a forward position one sees a very generous flare which helps keep her dry while while lifting her bow in in choppy seas. Her underbody is designed to cruise at 20 knots with a top speed of 25 knots with her 500 HP Yanmar
".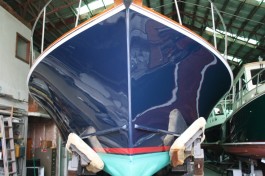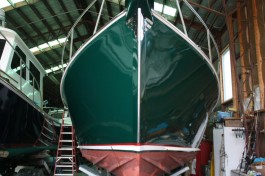 And speaking of Boat Sales, I got this tidbit in the mail a few moments ago. This shows the stats from Feb 2008 through Nov 2013 based on boat registrations. Now that's a trend we can live with!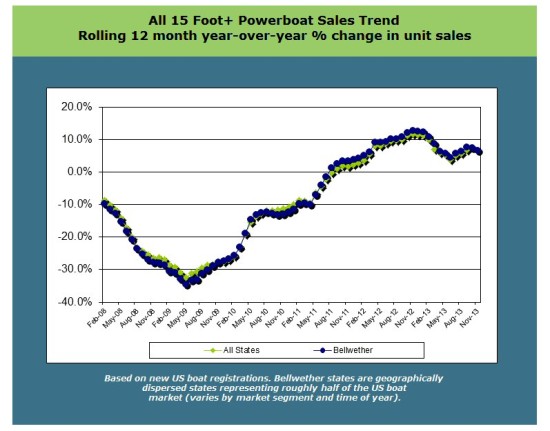 Mid-Week Pick Me Up
I'm feeling in the mood for a little Jesse Winchester for my pick me up (after multiple cups of coffee!) httpv://youtu.be/kZNaGJ4jWhY