We got some boats hauled yesterday and fortunately had none scheduled for today since it is cold and raining out. We did get our first drum of antifreeze earlier this week that is crying to be used so that is what is going on here. In Oxford something else is going on. We started out the day yesterday pulling  the mast from a little J Boat.

That boat was then hauled and washed and put on a trailer while the next customer waited patiently (above to the right — that's Vern, Hi Vern!).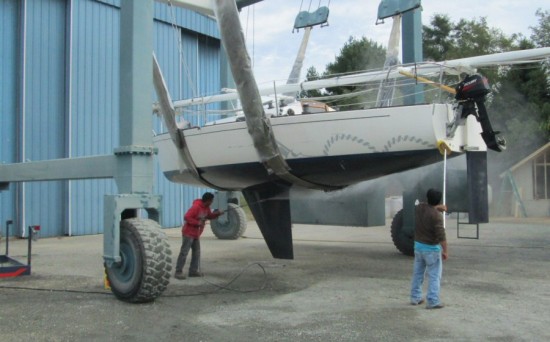 Meanwhile, the captain who runs the Boston Whaler (and other boats) for the owner was winterizing his engines before we winterize the rest of the systems and put the boat inside.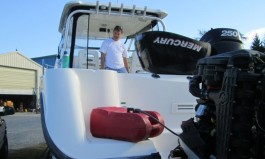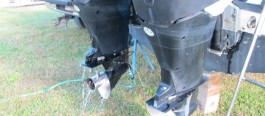 The next haul out was this cute little schooner. This boat is for sale by owner so if you are interested in a classic vessel contact me and I'll put you in touch with Vern.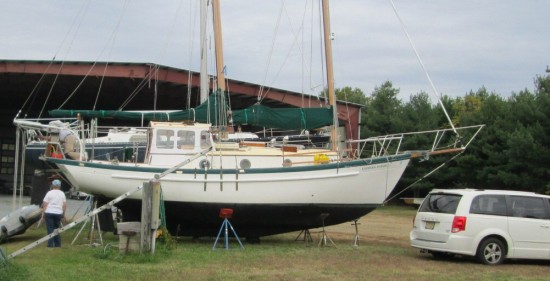 I did notice his dinghy had a nice feature, he had installed little flip down wheels on it to help with land cruising it. This was pretty clever!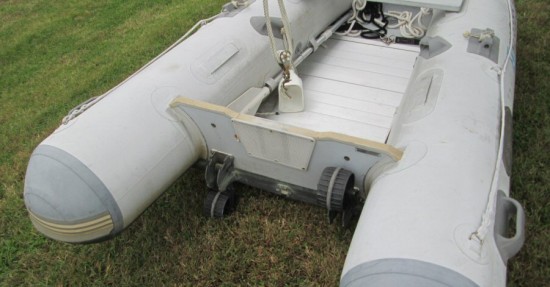 Knowing that we had to begin winterizing today we had to fix our pump on the cart yesterday. Fortunately the motor was stuck due to some debris or corrosion and we were able to get it running again without replacing. These little Shur-Flo pumps are very reliable.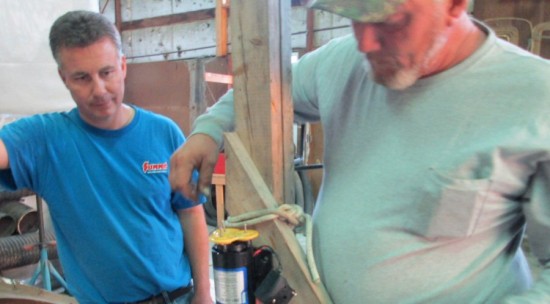 While trolling for interesting content I looked through some of the back issues of American Marine News (now Spray Magazine) for some fodder and I found this little excerpt which happened to be about some customers of ours. (reprinted
without
permission)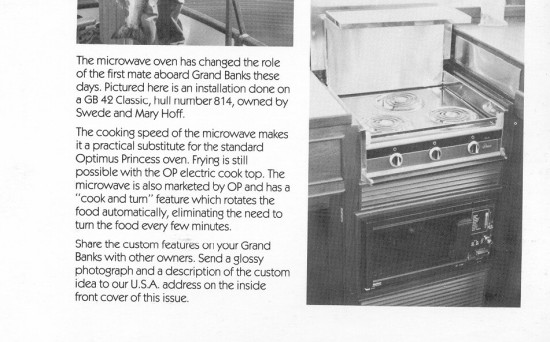 If you would like to read almost all the old GB News magazines, you can
download them here.