VCD=6wd
. That's the math and I'm not a mathematician (and I don't play one on TV) but it looks like a formula with favorable results. I did get a run down on some of the work going on in Oxford – a raw water pump replacement on a Caterpillar 3208, an Eastbay swim platform repair, installation of a comfortable helm seat in a Grand Banks 42, deck service on an Eastbay 38 and outdrive work on an MJM. Most of this is covered all over the blog — it's all stuff we do on a regular basis. Here at home base we are finishing the 2 smaller boats that need to get out of here. On the Legacy we are installing the newly reinsulated engine hatch this morning. This is a heavy part with more than an inch and a half of solid depth plus the 2 layers of lead lined insulation we put on it.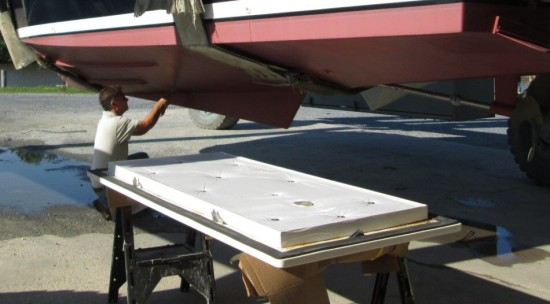 We had launched the boat and found a large seacock leaking badly and had to pull the boat back out of the water. I had a hard time recognizing what it was. It was a Forespar valve but it doesn't look like their regular valves.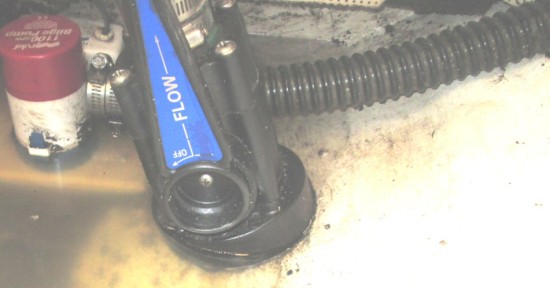 It is a plastic valve with a plastic thruhull that evidently had been put in with 3M 5200. Wow! Needless to say we had to cut it out to replace it. But they are installing the new one right now.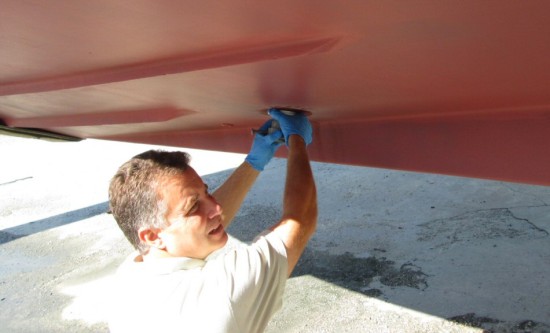 I happened to notice the name boards that were done last week and ready for the sign guy (after one scuffing). I should have wiped the dust off but they look great. Izzy is really getting the touch now!

Mid-Week Pick Me Up
httpv://youtu.be/RlFg-a1AJCU