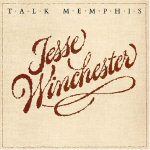 More rain this morning and clouds/thunderstorm activity predicted for the next several days. As long as it is early in the morning or the evening it shouldn't set us back. I had one of our Canadian customers come in yesterday who appreciated the Jesse Winchester reference I made a while back. I had to turn him on to
Jesse Colin Young
who I inadvertently identified as also being Canadian. My Bad! Another good band who is NOT Canadian –
Cross Canadian Ragwood
. But I digress. The Bristol is now primed and ready for sanding. The Blue Shoot should be tomorrow. After sanding the primer, the other boat should be brought in and set next to this one.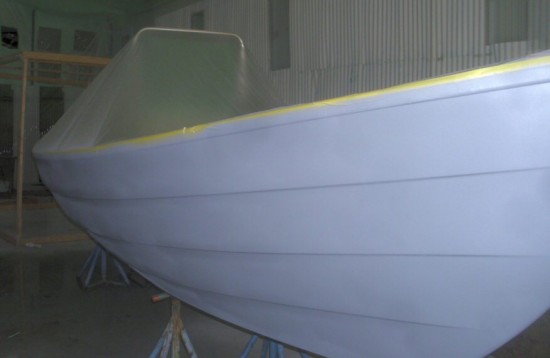 The generator base was taken up to the local soda blaster who cleaned it up perfectly. We put epoxy primer on it late yesterday and will probably go with the primer only since it is not a visible part. I didn't get photos of it primed but the primer is grey so just use your imagination.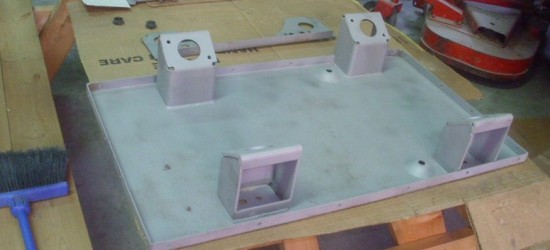 Surveyors want to see battery boxes sitting in trays. And so it shall be! Here is a down and dirty quick tray for a new battery box that was whipped up in under an hour this morning.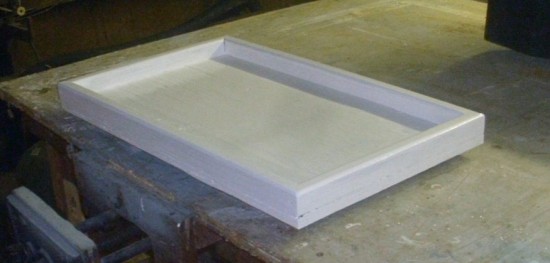 Our friend Austin was having hinge problems this morning and was practicing the "gentle persuasion" that only a vice and hammer can offer.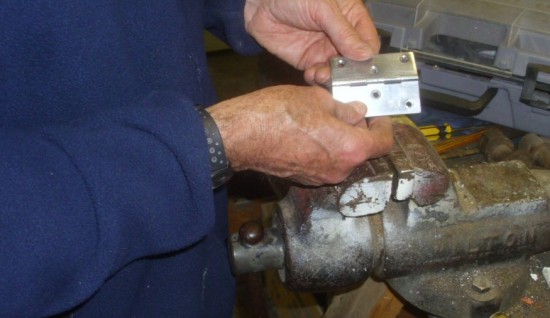 A Fond Farewell
– to our Paxton salesman – John Cornette.  John got a hiring bonus for bringing me to Dickerson back in 1981 and I still don't hold any grudges for it.  In fact, this was actually a
fun place to work
when we were building boats here. We will be seeing him still as he will be our new Interlux / Awlgrip rep.