I almost forgot to post today – and don't ask how that happened. Most of the guys are en route to Connecticut to work on the Burger — not quite as convenient as driving over to Oxford. That leaves slim pickin's here in the yard today, tomorrow and Friday. We do have projects to work on but the skilled labor we need to do most of the work is off premises.  But I do have some photos from yesterday. The Eastbay 49 put off his departure for sunny Florida until tomorrow due to the crappy weather we are experiencing. For a change we had everything ready to go on time. The props were taken care of but what was the cause of the problem was a piece of wire wrapped around the prop. They found that while I was out to lunch so I don't have a photo of it.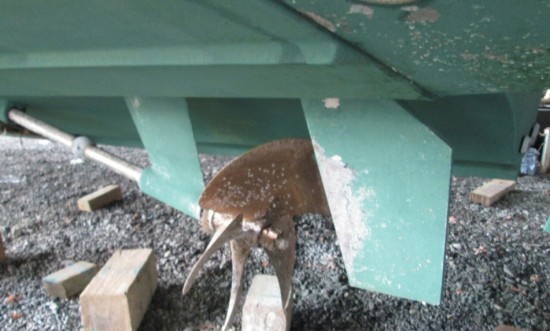 Another problem on the boat was a non-functioning windshield opener. We found the switch not working and replaced that but only restored the opening function — which is good until you want to close the window. That led to a wire tracing party — which is always fun. We found some old repair that had been done with electrical tape (but at least not duct tape) and the connection was pinched real bad inside the tube of the opener. Repairing that regained full functionality.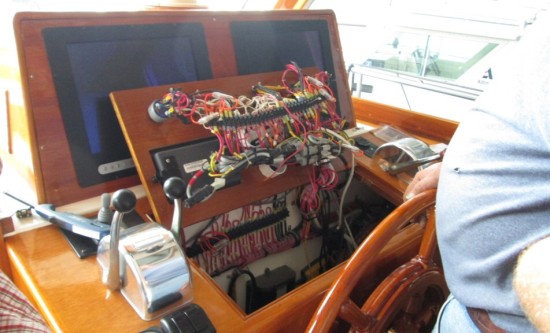 We also did an engine and generator oil and filter change since the boat came this far and was returning the same distance. And hey,  why not throw new zincs in while we're at it!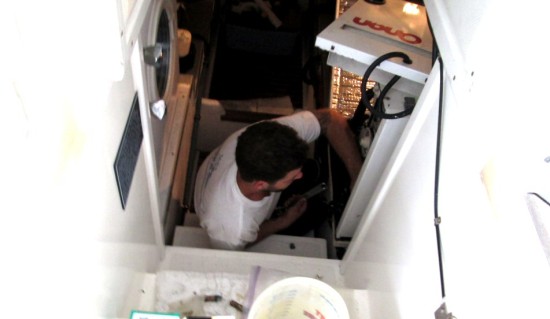 And just because the boat is going to Floriday, we should protect that Awlgrip with a coat of protective finish to keep the salt off (at least until it gets to the burning sun down there!)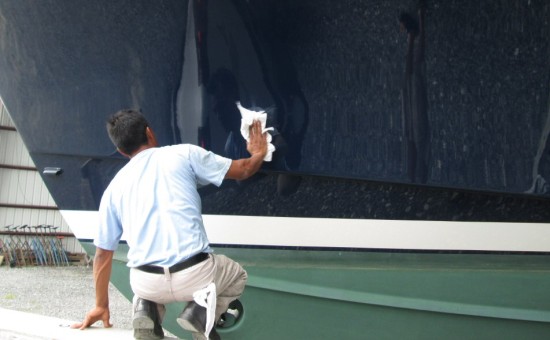 We sold the Albin 28 that had been sitting out in front of the Oxford office. There were a few small items that needed to be dealt with before settlement.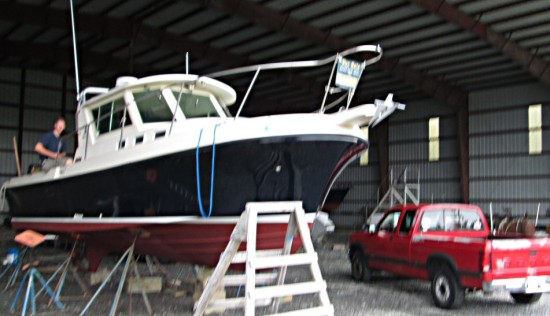 I got a couple of nice comments on the bowl I posted yesterday. Well, my new lathe came in yesterday and I could barely come in to work today since I want to be turning something. Maybe I should disappear early today!
Mid-Week Pick Me Up
httpv://youtu.be/ntYon0GodQE