I understand the Burger
may
have left but everyone worked until after midnight and beyond. Consequently it was slim attendance early today but people are starting to filter in now. Not much to report on over here yesterday. Izzy worked on his name boards and did a bit of clean up.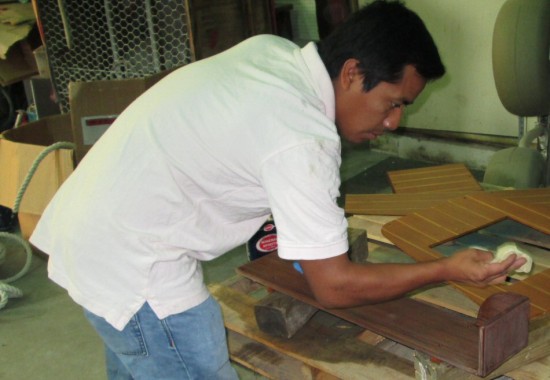 We did pull a boat for the DNR. The boat had been abandoned on the shoreline in the little cove next to us for a long time – and for good reason. They spent hours pumping this boat just to get it over to the travel lift so we had to be ready when they got here so it wouldn't start sinking at the dock.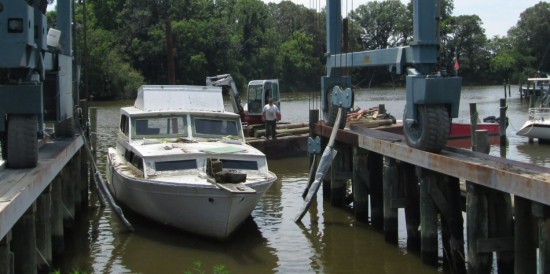 You can see how much water was coming out – this went on for a while before we pulled it out onto the ground.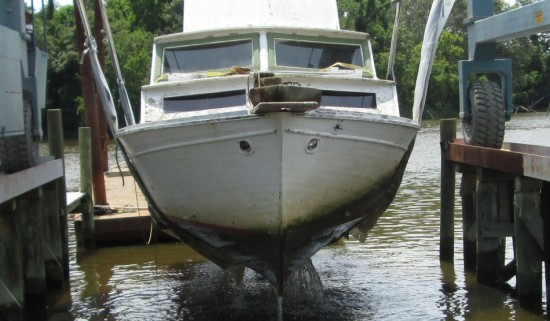 This was Carlos' first haul out and a good one to practice on since they are cutting the boat up so we don't need to worry about damaging it. He did a pretty good job but we normally try to get boats a bit straighter in the lift.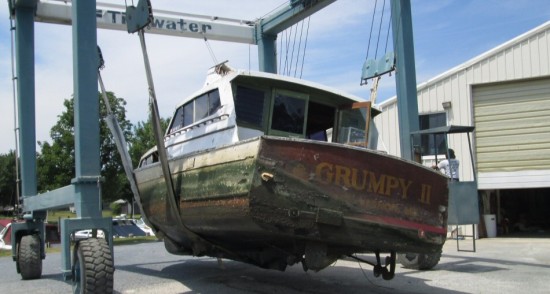 We normally don't haul wooden boats but this was a profitable lift and hard to turn away — and without having to worry about the integrity of the boat we just took the job. You never know what is going to happen to a wooden boat while hauling.