Another hot one — to be followed by more just like it.  Deadlines approaching. Humors declining. Kevin is hot on the bow thruster job (see how I worked that it?) Of course the grinder went missing which puts him at a disadvantage — actually using a home-made one to get the hole right.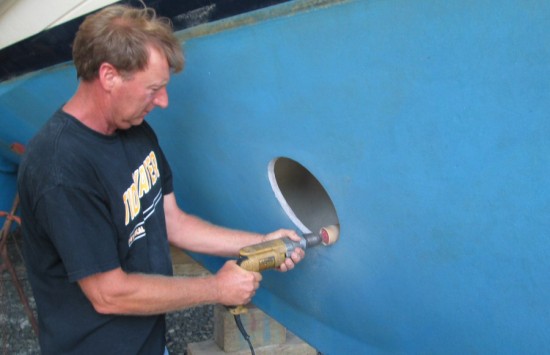 So with his 3rd world technology he was able to get a perfect fit. John is off to the store to pick up another grinder right now so he can proceed with the installation.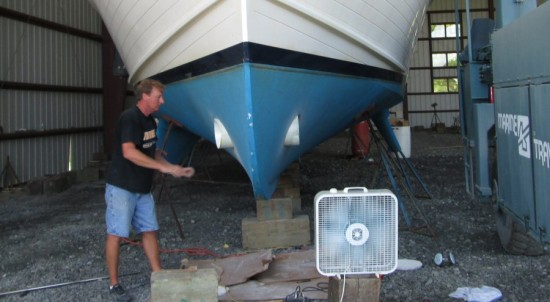 Over on the Legacy the first coat of Cetol was applied yesterday. It is a uniform color, not varnish mind you, but at least uniform.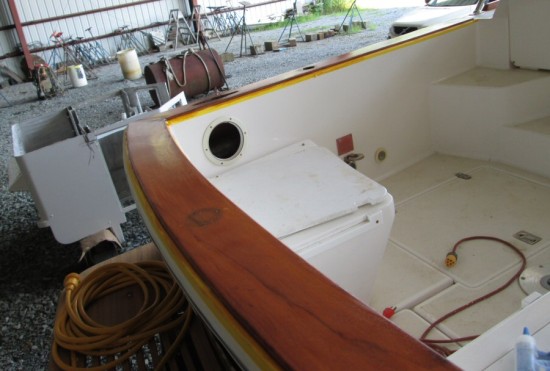 He was also working on the varnish on the Eastbay 43 and should have finished all the fills on the patch work yesterday and will be ready for a full coat today. The best bet is to hit early in the morning but that has already been missed so it will have to be late in the day when no other work is going on in the shop and the temperatures have receded to a dull, aching heat.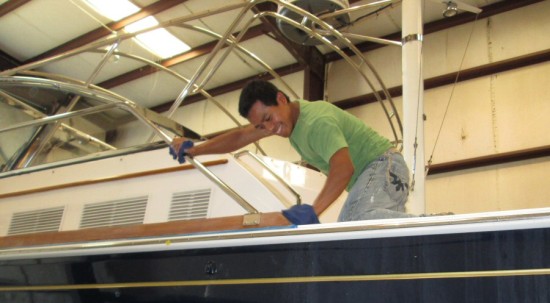 Also on that boat the canvas guy (Steve) came by to do one little pattern he needed for the aft end of the new framework.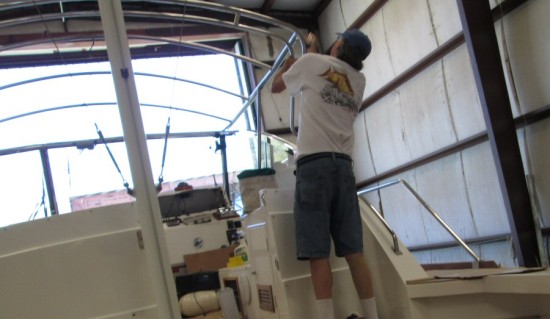 We have a contract on the Legacy 34 and had to do a bit of cabin sole refinishing. Of course it is almost impossible to get water stains out of this material since the veneer is so thin. It should look better though.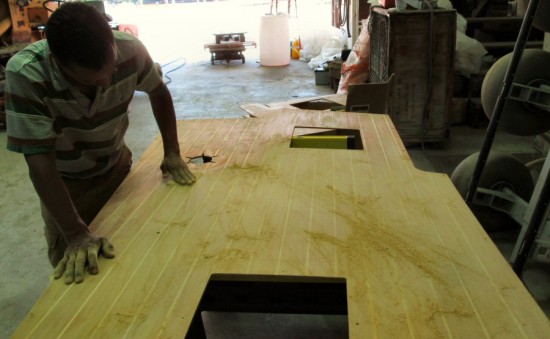 And the new arch for the Burger 85 was here briefly yesterday before being taken over to be mated with the new hard top. This should be in the painting stage later today?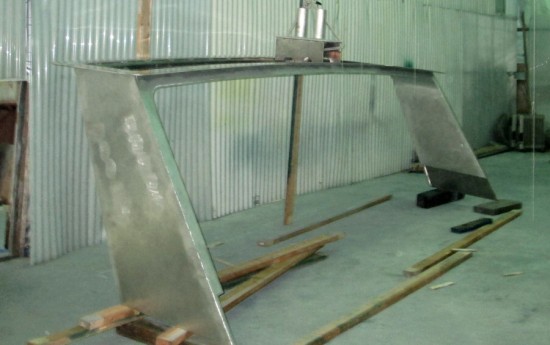 More wildlife pictures — as you can see, it doesn't take much to excite me. Maybe my job is boring.