The sun came back – with a vengeance. It is nice to not be in the dark all day though (well sort of). Things are moving rapidly apace now on the 3 boats in the back shed. Just a little add on work on the Legacy — to sand and refinish the Cetol.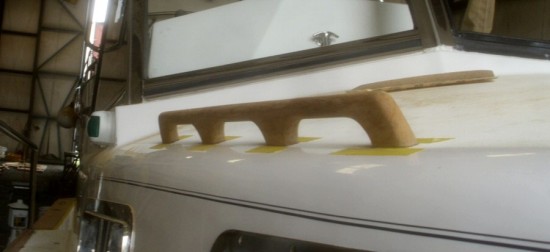 With all the work going on in the engine room of the Eastbay we occasionally have t0 do a bit of clean up to keep the messiness to a dull roar.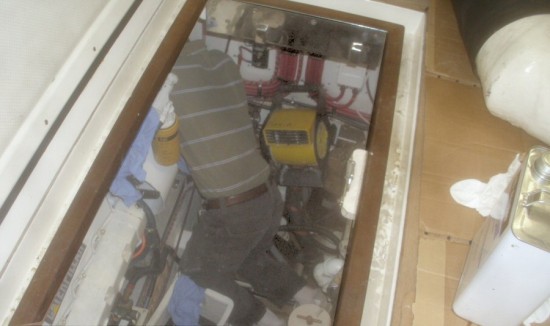 The custom Stainless ice box finally came in for this boat. We have been waiting for months but I guess we weren't
pushy
enough. That sometimes works 🙂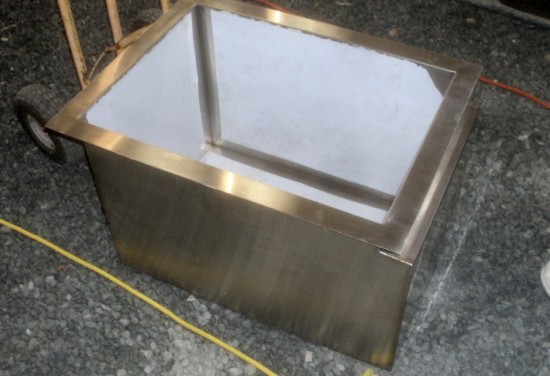 And on the GB42 the mast painting needed to be completed to finish installing the electronics. You can see that anywhere we were down to bare aluminum we first coated with the new Awlgrip metal barrier coat.
With the new barrier you can skip the 545 primer if the surface is smooth enough — it acts as a primer which saves a step. And the rest of the mast paint is sound so it also does not need primer so it was a straight up shoot with the top coat.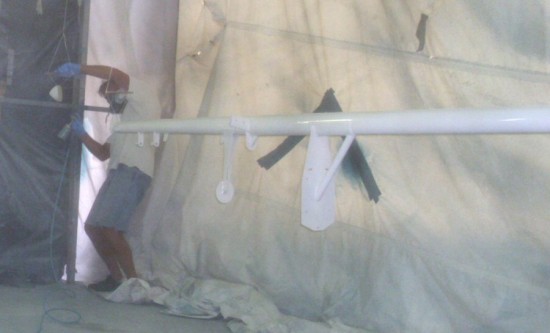 And here it is on Pat's bench with the wiring beginning this morning.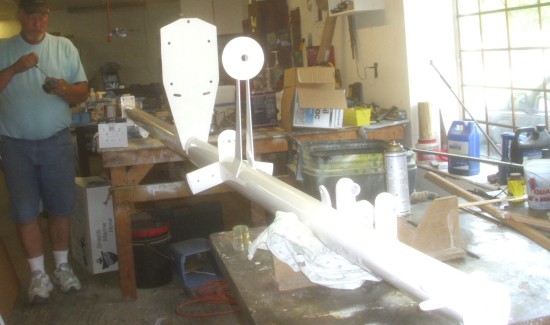 And for you sailboaters out there (I know there are a couple), we installed a rebuilt engine in an Island Packet 27 yesterday afternoon. We need to finish with the wiring this morning since the alternator was changed and the old wiring no longer worked.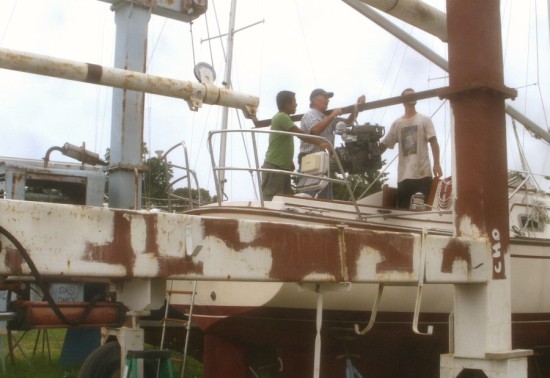 Mid-Week Pick Me Up
For the hard working guys who do all the grunt work out there in our yard:
httpv://youtu.be/1NvgLkuEtkA