This should be mid week since I am off tomorrow and Thursday. I'm thinking I should just stay home on Friday and call it a week but I guess that
wouldn't be prudent at this juncture
.  And yes, it is yet another rainy day because we just haven't had enough yet. They have all the panels ready to finish off the equipment room in the GB42 and have removed them from the boat for painting. I haven't been inside the boat for a while because it seems a bit dangerous the way it is set up for working so I can only surmise that all is progressing well.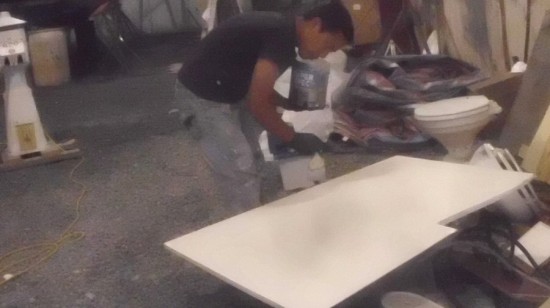 We finally got our fire-retardant resin in to glass the inlets on the mufflers. We had to have them shipped that way as there just wasn't enough room to get them back in the hole with the inlets on. The supplier wouldn't sell us the resin because they were set up for haz-mat shipping. The place I got it had no problem selling via UPS by the gallon.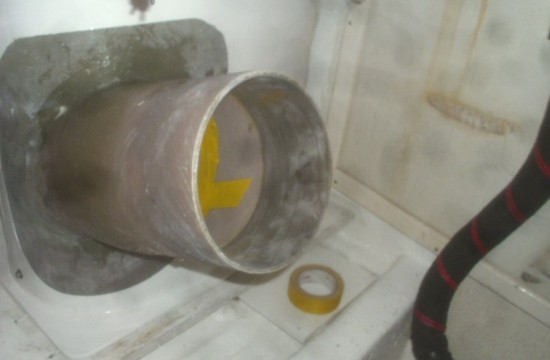 Also the new outlet is much higher that the old one so we had to come up with a solution to connect to the rest of the exhaust. This should work out pretty good.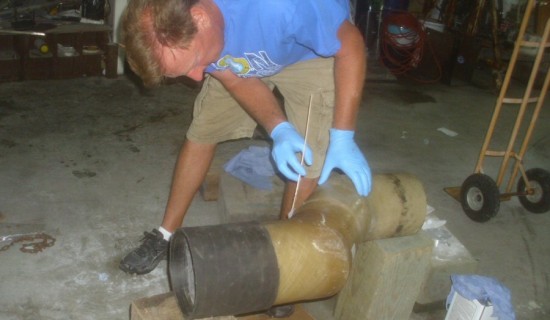 Over in Oxford there seems to be quite a bit of work going on. I just go by the daily time sheets so I am a day behind in anything going on. Tom is making some spacer/brackets to secure piping in the engine room.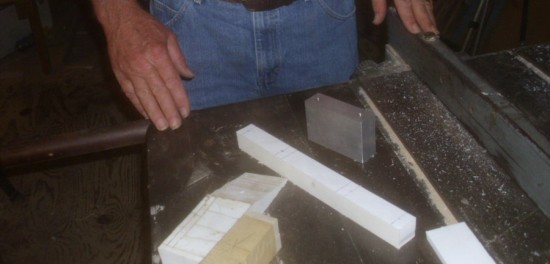 Justin is doing a bit of outboard work. We backed the engine just inside the door so he could work on it in the rain.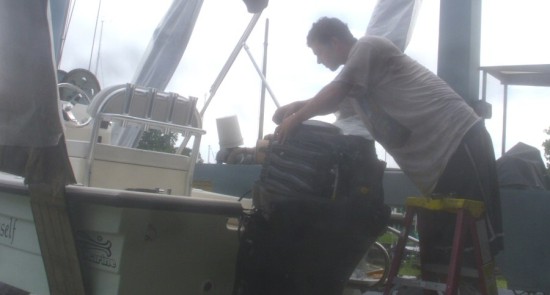 And of course, he had his ever-present Mountain Dew close at hand!