We ended up with some fairly heavy rain yesterday afternoon and it is still a bit "dismal" outside. What a spring it has been! But Friday is the first day of summer here and I'm sure it will all turn around. The muffler job is still in progress. In order to get the muffler in place they had to slide the exhaust hose back quite a bit. Fortunately, the other end had pretty good access.
And speaking of access, in the boat just ahead of this one we are installing a 55 gallon holding tank back behind the engine. See if you can spot the error in this photo: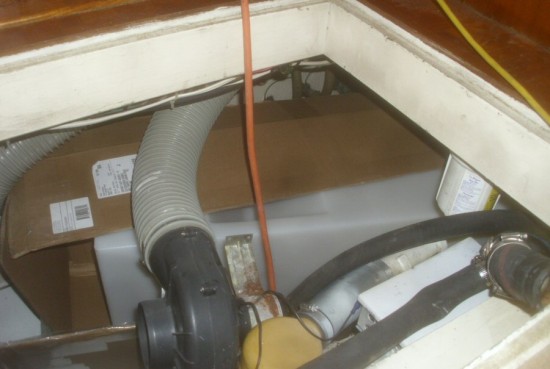 The installer thought he  could install it in the box and then remove the box (to protect the tank?) He did end up removing the tank and leaving the box although that seems a bit backwards from what he intended.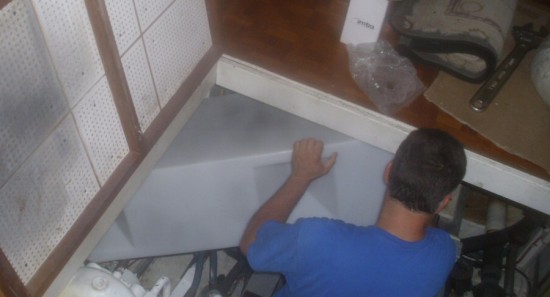 On my way out to the shop I did spot a brand new shop vac, well not that new — it looks like one of the guys has been dumpster-diving!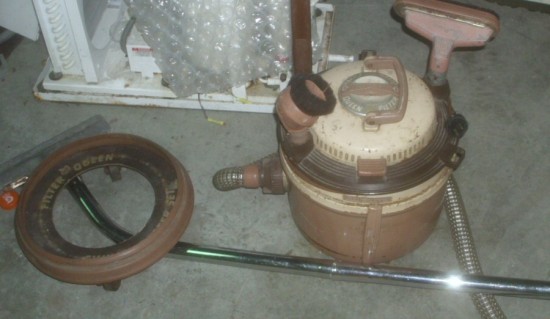 One of our customers (the one getting the muffler job) sent me this photo of the front door he just finished building for his home. He should be right back there in the carpentry shop!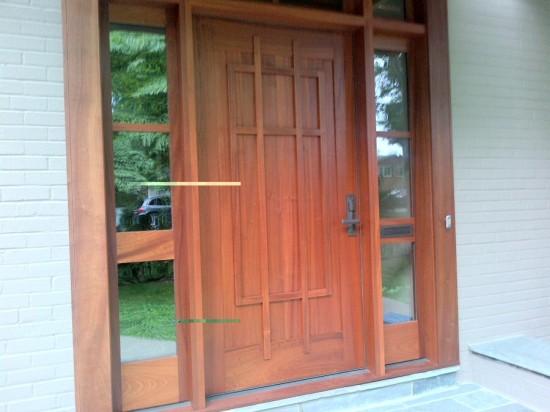 Notoriety
We were mentioned in an article written by Bill Pike in the March 2013 issue of
Power & Motoryacht Magazine.
You can read that
here
.
Mid-Week Pick Me Up
httpv://youtu.be/ai2DmN6DMi4