Many hands make light work? There was a lot of work going on out on the 42 yesterday but I did notice people dropping out one at a time late in the afternoon. I imagine stress levels were fairly high but at least they had John working with them. The boat was supposed to be ready today but by any stretch of the imagination I couldn't see it being done by the weekend. Too many projects. The heads are at least sitting in the boat.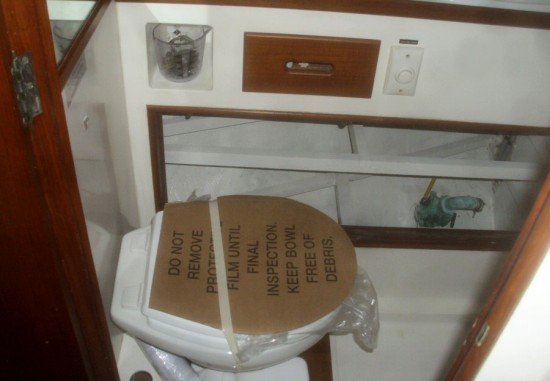 The board they sit on got put on hold yesterday but now they are back on the schedule. This is crucial since we need to bolt the toilets to something.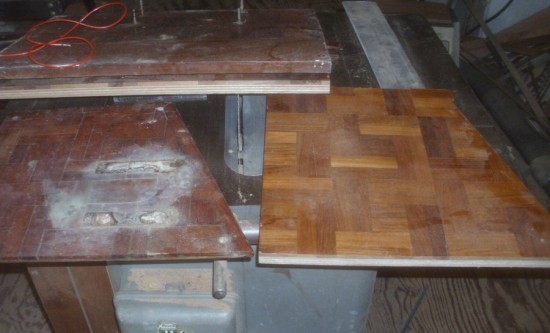 They did find the time to
compound and polish the battery boxes
.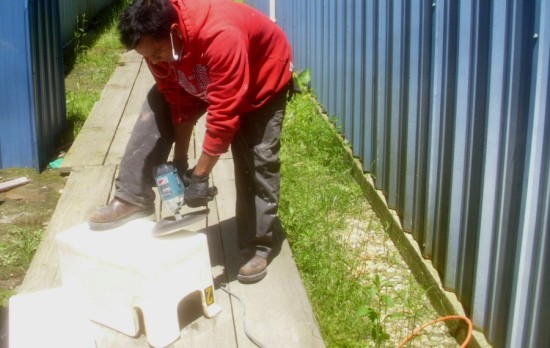 The head grates were evidently a bit groady so they got cleaned up. They also evidently polished all the fiberglass surfaces in the heads as well. This should tidy everything up.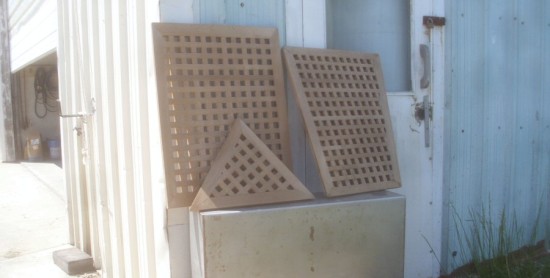 There was also a lot of small paint projects to take care of.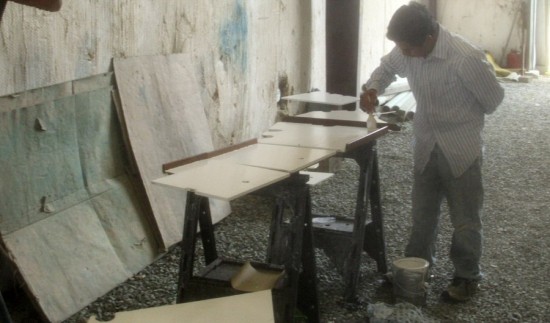 The old electronics have been removed and some of the new stuff has been semi-wired but not actually installed yet. The old stuff was so old that John even agreed to throw it in the dumpster – now that seldom happens!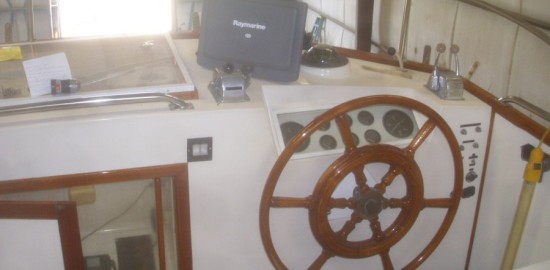 On another note: The trucker finally showed up to load the boat that is West Coast bound. Of course to set the boat down in the truck bed as low as possible the props needed to be removed. They obviously had not been off for quite a while since they were a real bear to get off.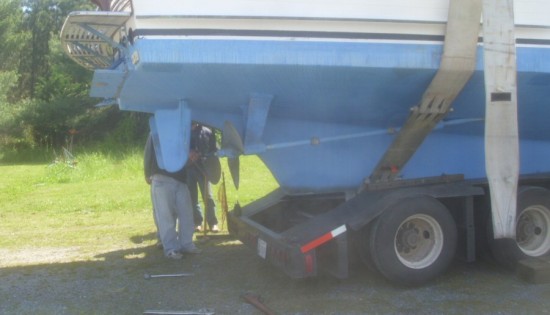 You can see in this shot why it is necessary to remove the props.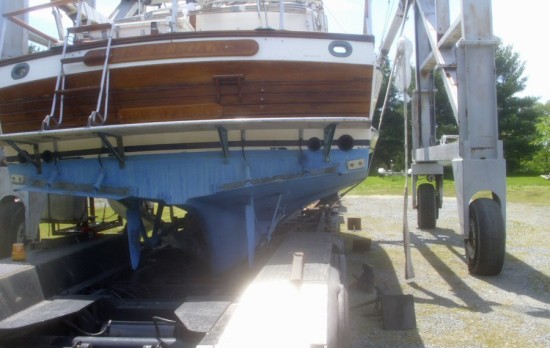 I got this shot before they got wooden bracing on the flybridge but the truck left before I could get a final shot. Evidently there are strict time limits on getting across the Bay Bridge with loads like this.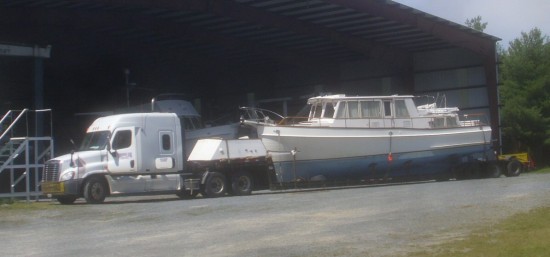 Mid-week Pick Me Up
httpv://youtu.be/8PRUipY0YGc