We start out the day launching a boat (as usual). This boat was scheduled for last week but as you recall, we had to do a last minute keel repair on it.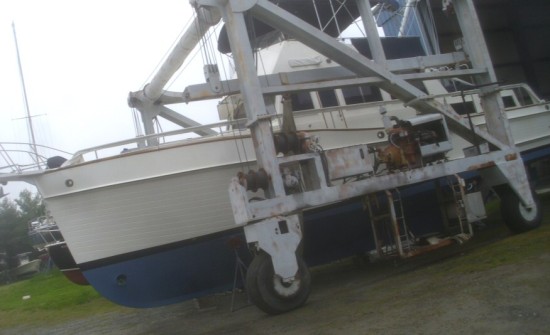 We got the flybridge off the 36. Sorry I don't have any details on that.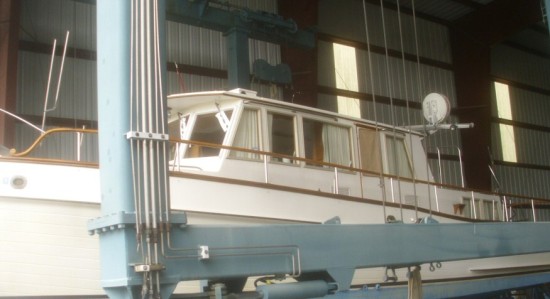 We painted the new bottom paint up to the area we need to tape on the new boot top on the Trawler Cat. We will be moving it over to an empty building today (tomorrow?) to be sprayed.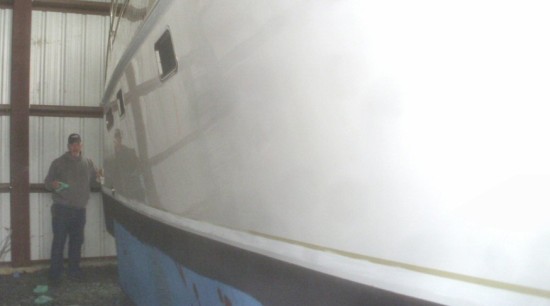 The polishing goes on and on.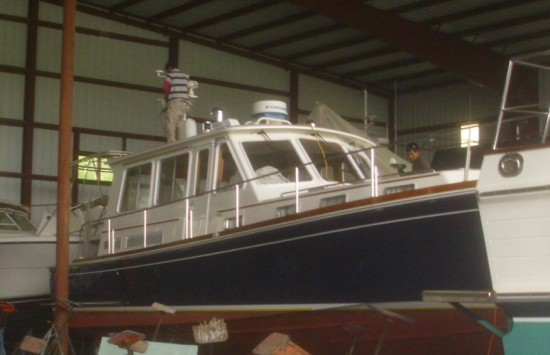 Mid-week Pick Me Up
httpv://youtu.be/cf4veA65G-k