Another beautiful day although we will lose our 70+ degree temps by the weekend.  At least they can be comfortable while working. We put the fuel fills back together this morning that had been painted. Look like new.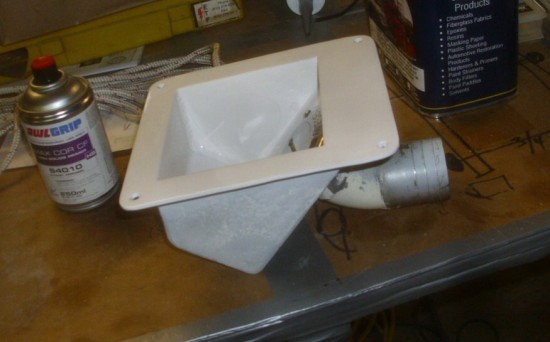 And speaking of painting, Kevin tries out the Awl-fair fairing compound for his davit project. The only problem with this product was the 24 hour dry time before reworking it. We will see how it works.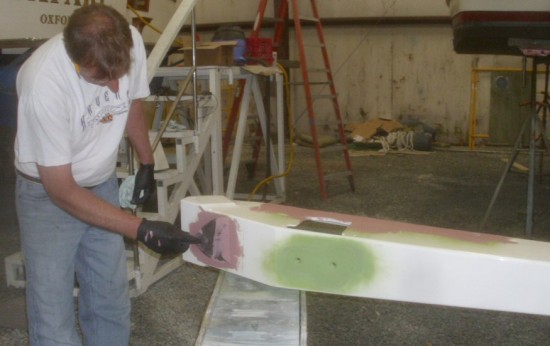 We don't want to forget the heart and the soul – the single guy who is doing the work we had 2 -3 people doing last year. That means all the cleaning, bottom painting, polishing and other yard work. He confided in me that he felt he was out of favor with the powers that be.
His ex-helper is now the varnish guy, who does a fairly good job for a novice. He has lost his desire to help with yard work though being so highly esteemed like he is.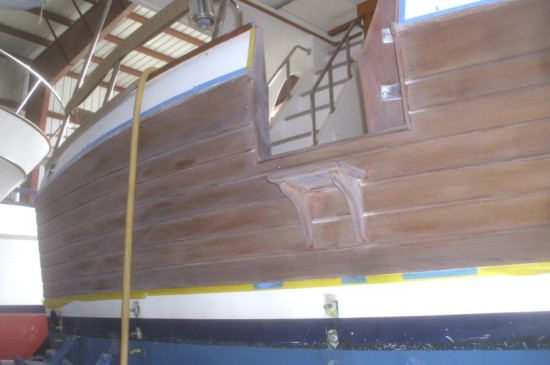 Mid-Week Pick Me Up
Sometimes when I am particularly low, like today, I like to listen to something a bit upbeat. But you don't need to be depressed to enjoy this one! httpv://youtu.be/i3V-oXwCWL4