I broke out the shorts today – yesterday was just a tad bit on the hot side and it is supposed to be 84 today. That's a 40 degree rise in the temperature in less than a week. We must be headed for the sun! This does mean boat moving is a paramount concern. Every time we send 3 guys out to move boats we lose that amount of time in productivity. I blame Willy for retiring 😉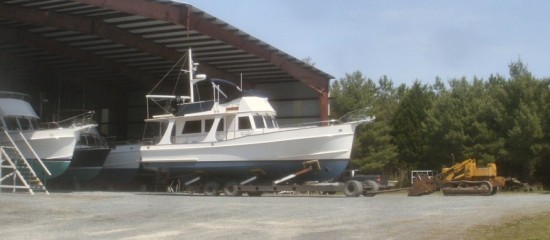 And you just can't show enough polishing.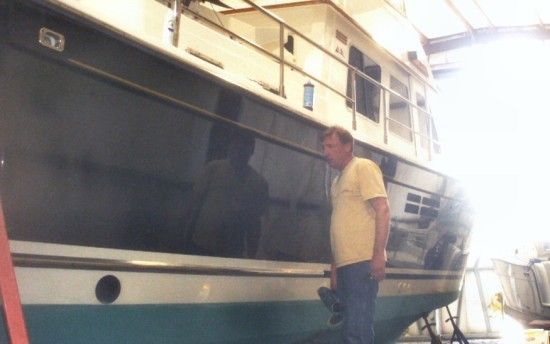 And just to prove it, there were 3 polish jobs going on yesterday.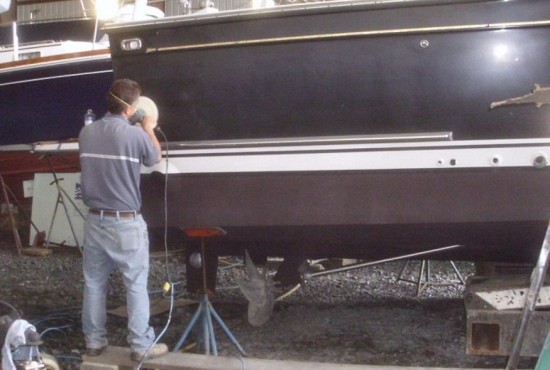 We moved the flybridge console outside yesterday and sprayed the final coat of gelcoat. You may not notice it in the photo but it is totally flat and flawless. The green PVA will just be polished off as it just sits on the surface.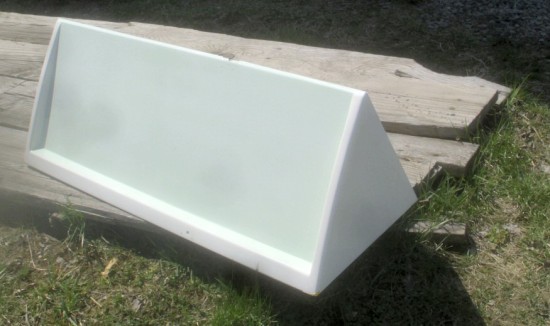 I had showed you a bad anode in a water heater yesterday and the new one came in. Here is the difference between the 2.

One of our buddies was out in the yard working on his keel. He had a clever idea for the shaping/sanding on the round leading edge.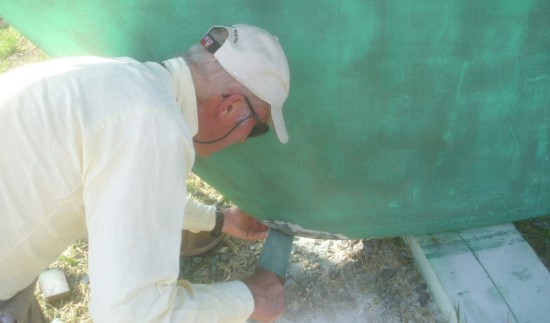 His sanding boards are just pieces of plywood with rough shaped handles. You can make several and put different grits on both sides of each to cover every grit you would need to do a job. The sandpaper is peel and stick
fairing board paper
.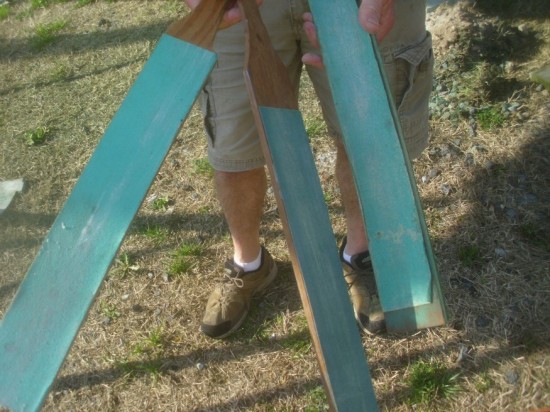 Mid-Week Pick Me Up
Not really entertaining but more informative.
And non-related – farewell to Annette. httpv://youtu.be/hemEGjrzcnE