Will it ever be warm? We are progressing as if it were with another boat headed off to the launch pad. We stopped to do some polishing out in the sun which made it minimally warmer. Although we thought we had hit all the paint defects while the boat was in the building, when we got it out into the sun light we found a couple of more that needed attention.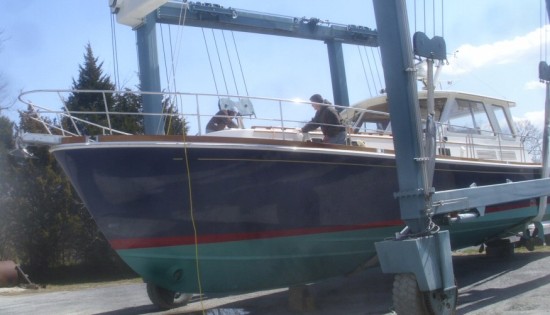 And speaking of polishing, we have cleared out around the next boat that needs the hull polished. As you can see we have already prepped the bottom and filled some spots with primer.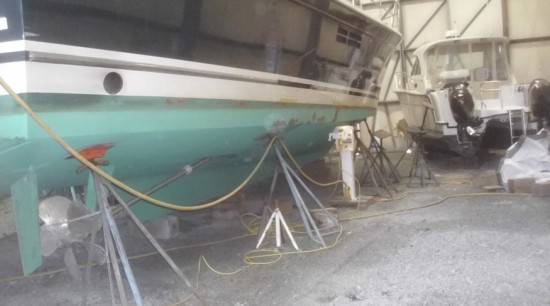 We also had to unload some pilings destined for the Oxford yard. Don't ask me
how
they are going to get there from here or maybe they are for here — we are on a need-to-know basis.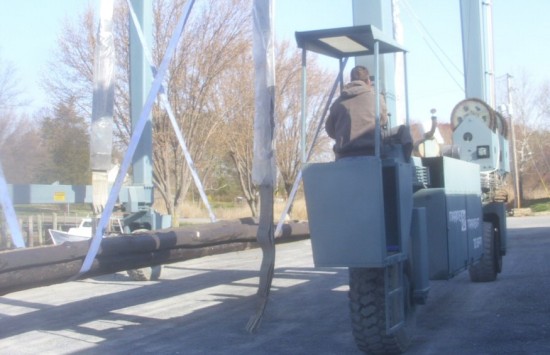 Just a brief shot of the sanding of the new gelcoat on the electronics panel. One more spray and it will be factory fresh.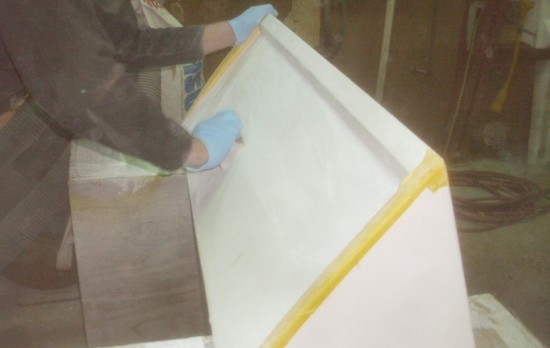 Izzy is one busy little monkey with all the varnish work going on. Last year we had two people doing the same work.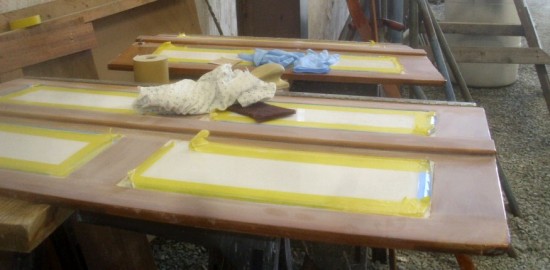 Mid-Week Pick Me Up
httpv://youtu.be/y32vrSbyE9o