I just looked at the 5 day forecast and Sunday has a predicted high of 33 degrees. Of course it is going to be in the 40's and 50's until then so it's business as usual. No comments on Mr. Bates Monday? Kevin was
into
the fiberglass repair yesterday — I mean he was digging it! Here is the first layer of mat.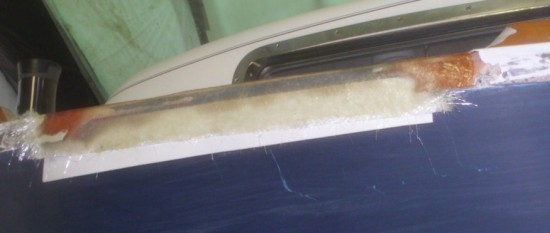 After that hardens he adds multiple layers of combo mat for strength. You can keep adding them wet on wet without waiting for drying. I assume there is a limit since the sheer weight would cause them to slip off at some point.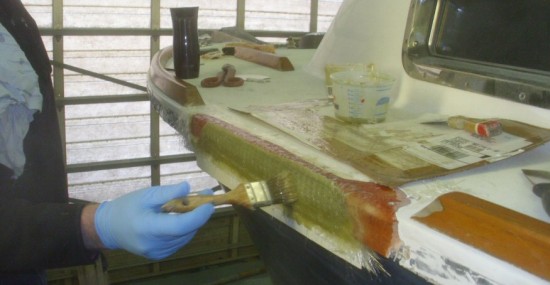 A bit of heavy grinding begins to give the final smoothness. This is usually followed by a layer of cloth that will give the best surface for fairing.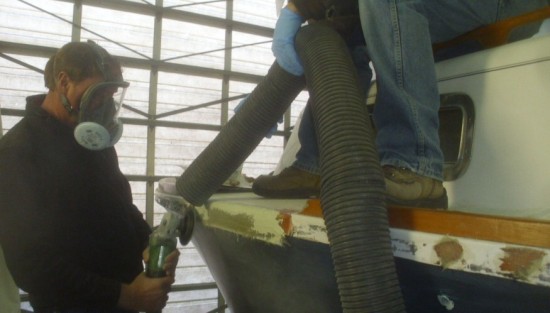 Back on the GB47 the rails have been removed in preparation for stripping the cap rail. There is quite a bit of work in preparing for stripping – removing hand rails, rub rails, covering all fiberglass surfaces and decks to protect them.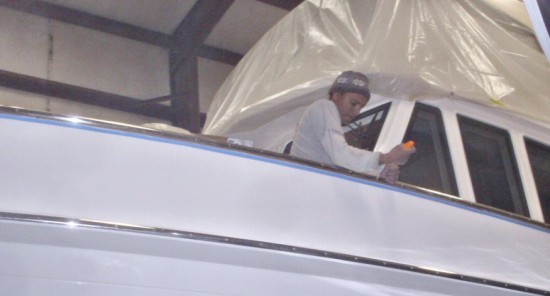 If you prefer chemicals over heat guns to strip, Kwik Strip is the only one that is worth a damned — and I've tried most of the ones on the market. This stuff is the bomb — but it will damage fiberglass and burn the hell out of you. Be careful!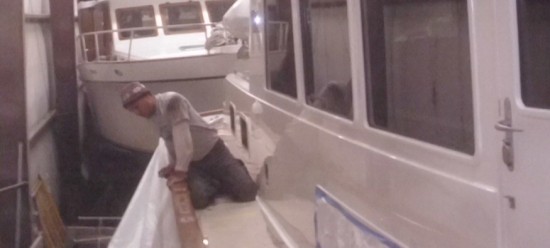 Over on the deck job, we got the caulk in but it takes 24 hours to fully cure in proper weather conditions. During the winter months we have to give it more time since the temperatures seem to dip drastically at night. We'll probably wait a few more days before removing the tape and sanding the deck just to be on the safe side.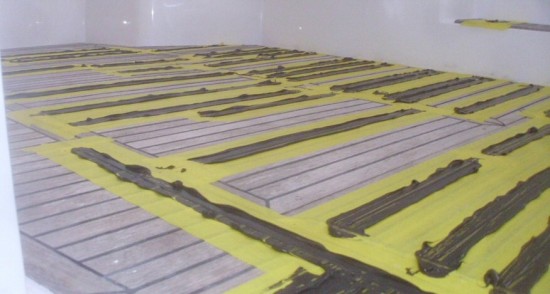 Mid-Week Pick Me Up
Just in time for V-Day http://youtu.be/9x0Um6r1hoo