Not quite so sunny today but still quite warm. There are some heavy storms predicted followed by more winter weather but in the meantime we are all enjoying the respite. John brought these mums in for Carlos to revive — you do know how difficult reanimation is?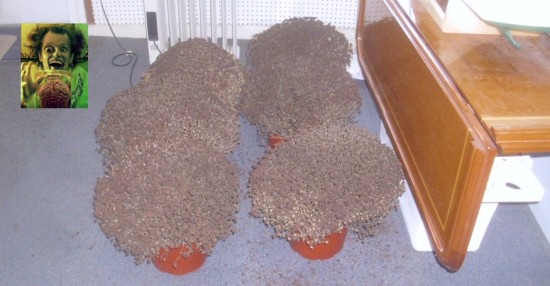 The swim platform off the Legacy looks good now. We had to order a couple of SS carriage bolts to replace some that had corrode too badly to reuse. Any that seemed suspect are being replace now while it it easy!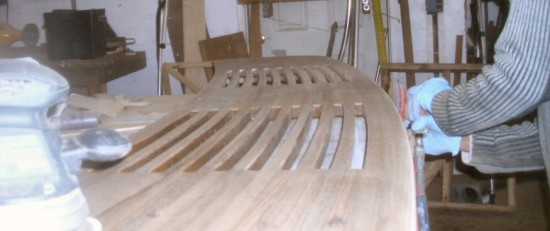 We are beginning the inside work on the bow thruster which involves cutting through for mounting the motor, building some battery boxes, glassing the tube from the inside, etc. There are more pictures of this on another camera (which I can't find right now).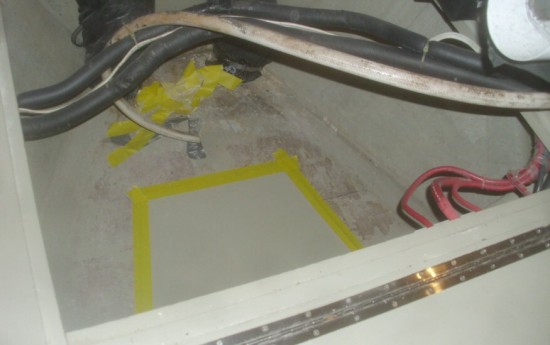 Routine maintenance picks up on a lot of problems. If you see green on a pump you should say to yourself "this pump is leaking!"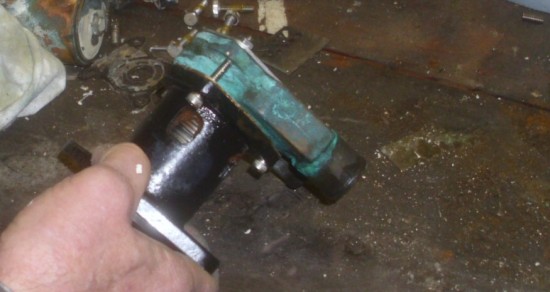 The same could be said of other parts in your engine room — such as this generator heat exchanger. While cleaning it up we found the one source of leaking – the end plate was cracked which remained hidden until we cleaned up the paint. Unfortunately, that wasn't the only leak in this part.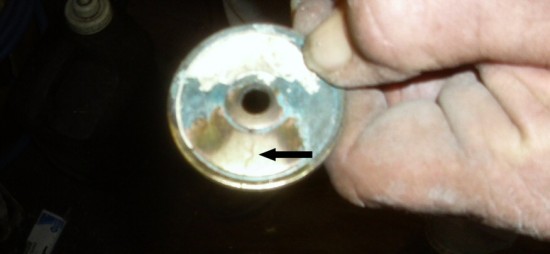 You can also spot other problems while parts are off the boat, like these bits of impellers down inside there.