John has gone to Florida for the rest of the week and the proximity alarms have stopped. He is working on yet another boat sale. We should have phone service back within an hour or so. The repair admitted that a dump truck backed into a pole about 2 miles away 4 years ago but Verizon won't spend the money to fix it right. But however they are willing to keep sending repair people back to fix problems that occur on a frequent basis – especially here! That just makes good financial sense. It also reminds me that some customers are willing to spend more money to fix something that occurred because they neglected (or ignored) a problem earlier. So speaking of preventative maintenance, we spotted these rusty hose clamps on a stuffing box and are just going to fix them because it would be wrong not too!
We were locating some leaks on this same boat. One was at the water heater. When we pulled this check valve out it seems to nothing more that a hose connector at this point since it is "checkless".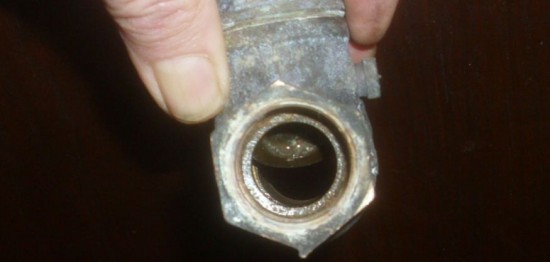 We also found a water strainer hanging from wire ties on the water heater hose? The shut-off valve was also just free floating on the hose.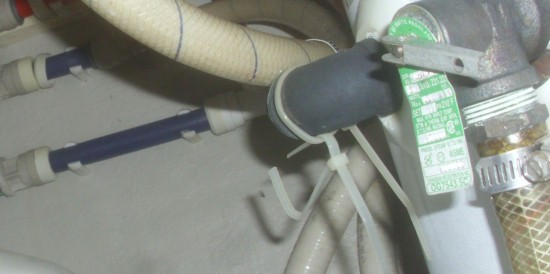 We attached the shut off valve into the strainer with a brass nipple and are mounting it to a block a few feet away. This is a bit more professional, n'est pas? The block is there as a spacer so you can screw the bottom off the strainer.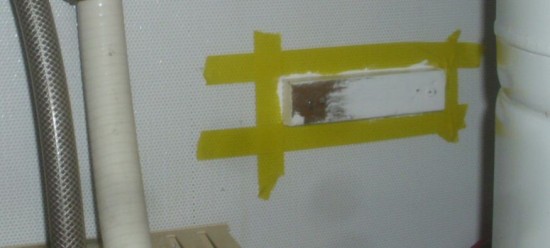 We are also making a template of a windshield glass that was shattered too badly to use as a template. When you get tempered glass made, there is no room for error.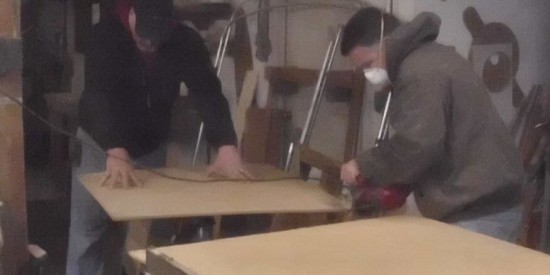 We had to pull off a prop for one of our DIY customers. This one has the rudder dead center in front of the shaft without enough room to get our normal prop knocker in so we had to go "old school".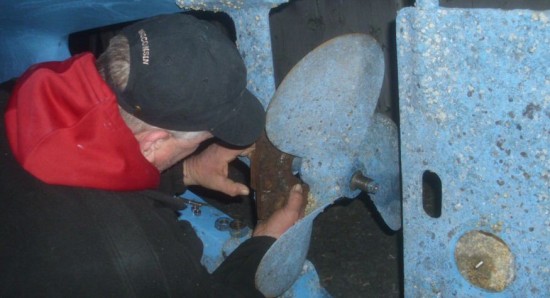 Over on the Legacy we surmised that the rails were bolted on the deck from below before it was set on the hull. We got a few screws out and cut a scarf  joint on the teak. After the repair we should be able to just epoxy it back for a fairly seamless fit. I did bring in a thin kerf Japanese saw to do this job.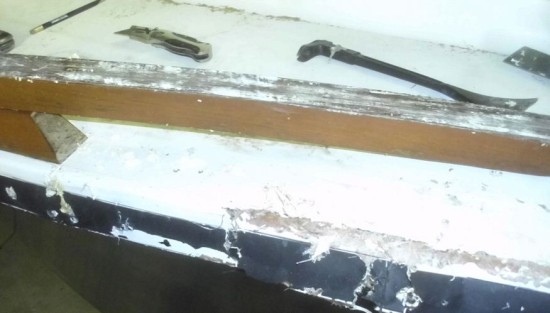 Mid-Week Pick Me Up
I know a lot of you share my interest in interesting things done by talented people. I wanted to provide a link to Matthias Wandel's website (woodgears.ca). This guy does some really neat stuff and makes most of his own tools. Simply amazing!
httpv://youtu.be/CZ8WRDVgKrk