We still have a bit of cloud cover but are expecting 72 degrees today. That should perk everybody up! They are all focused on getting the boats ready for the show and everything
appears
to be on schedule. I understand we may be taking that nice
Grand Banks 32
over to the show so you can get a chance to snatch that up there — it probably won't last too long. We had a lot going on with the Eastbay 49 yesterday (and today). We got the riser installed on one side and are finishing that up today.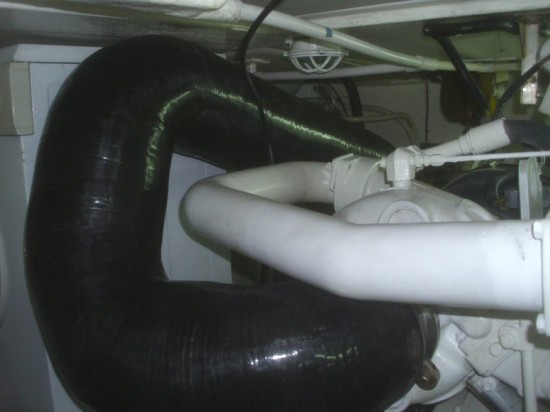 You can see one of the reasons we waited until the end to install these, it gets pretty tight with them on and with so much going on in the engine room we just needed the elbow room.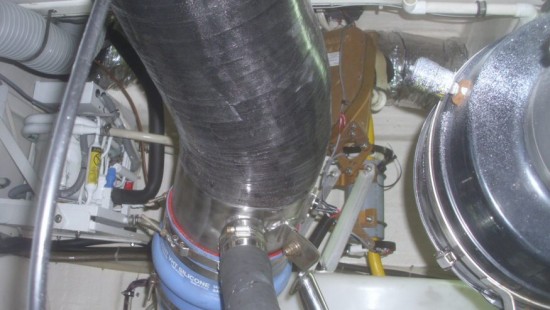 Since we had the grates out of the boat to paint the bilges, it was a good time to give them a thorough cleaning.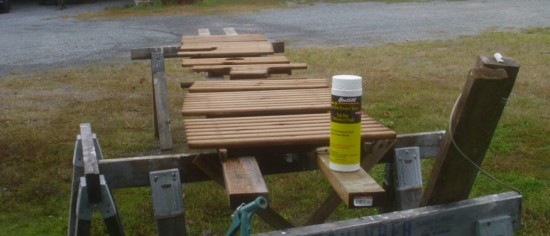 And you usually find at least on broken part when you have this may grates, we actually found 2. It is an easy fix and you want to avoid having someone fall in the engine room so please fix them as needed.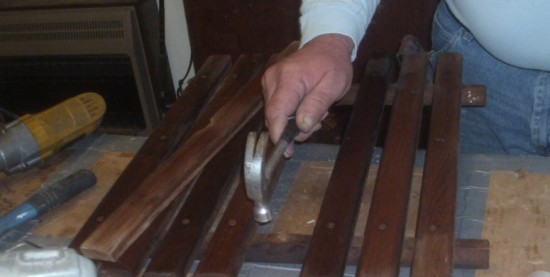 The water heater in this boat had a leak. After taking it apart we found 2 holes in the tank. We were able to have it welded and now the heater is totally functional. We did polish the stainless case while we had it out and were able to put it back in place before the riser went in.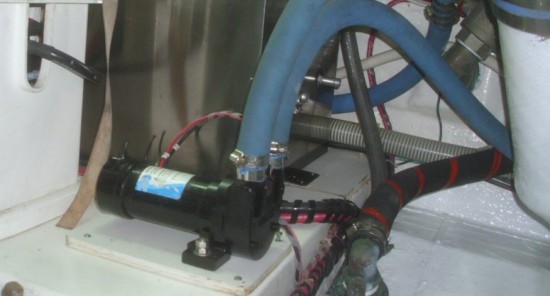 I wanted to identify a part we replaced on this boat. This is part of a Glendinning Cablemaster. It is a roller / limit switch which controls the cable. If you would like to have a Cablemaster for your boat to keep the cord tidy and out of the way, we do install them and they are not prohibitively expensive.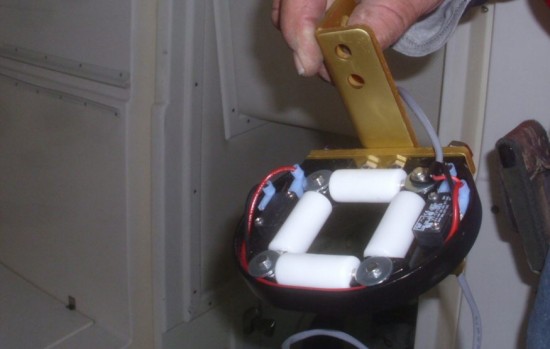 That is not the only boat we are working on — it's just the only one with interesting jobs. On the Blackwater 29 we are doing some polishing and varnish touch ups (not at the same time obviously). This boat will be at the show but we decided to let the manufacturer, Matthews Brothers, display it with their other boats since they will be attracting those buyers at their display while we usually get a bigger boat crowd. We are also giving the Legacy 34 the same cosmetic maintenance.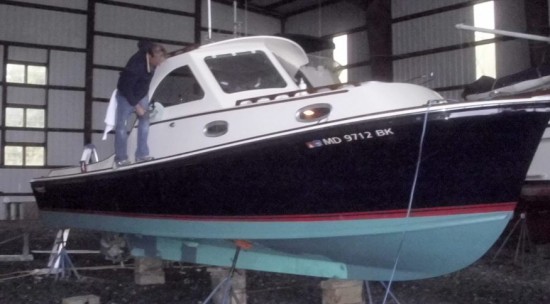 Midweek Pick Me Up
Just to celebrate the middle of the week.
httpv://youtu.be/DohRa9lsx0Q