Another light posting day — we seem to be down to half a crew today. Unfortunately, I am one of the half that is here. My eye is almost healed, although I did have to pry it open manually when I woke up this morning — so my mood has improved, go ahead and give us a call! The Legacy 34 that we did all the work to in early spring is now getting some sound insulation upgrades. We determined that the noise level could be greatly improved by replacing the insulation on the hatches which you can see in the photo, is not in such great shape.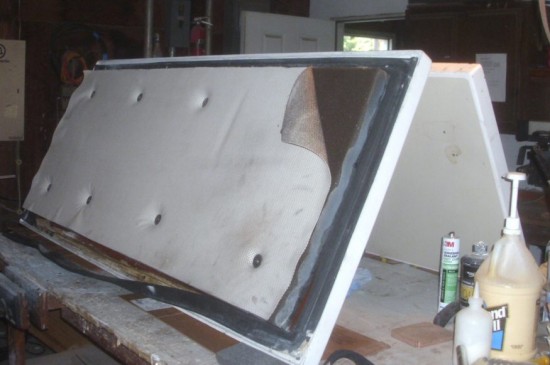 I wish I had a before picture here since it would tell the full story but this fuel transfer pump was not working and was a bit rusty. Pat took it apart and found a piece of wire tie wedged in the vanes. He pulled it out and the pump proved to be a working pump so he sanded it and gave it a coat of black paint. It is now good to go back into the boat.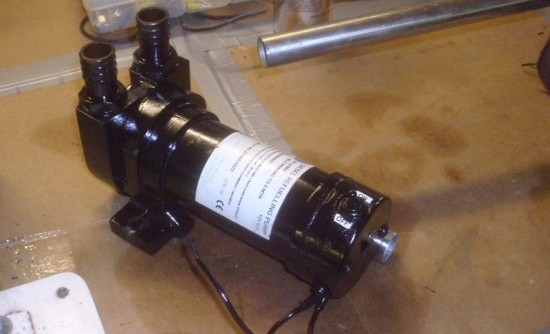 I am in the middle of putting together a
listing
on the Grand Banks 42 that we put the new fuel tanks in. It occurred to me that I
may not have
shown a completed window paint job on this boat so I am just throwing this out there.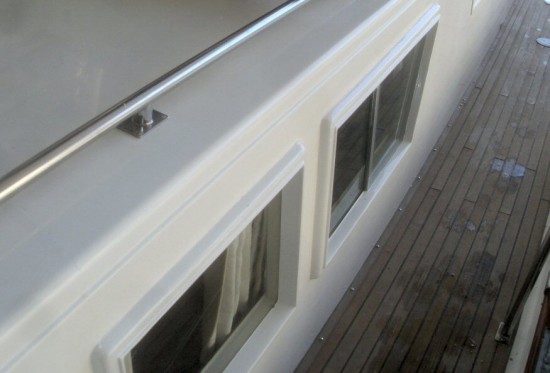 Mid-Week Pick Me Up
httpv://youtu.be/dpyr4j-xsos