Halfway through the week already – you gotta love short weeks! I had thought about easing into coming back to work but alas that is not actually happening although I did leave 5 minutes early yesterday. We are doing a lot of work in the engine room of the Eastbay 49. We got the mounts de-rusted and primed last week and I finally got in to take a photo of that.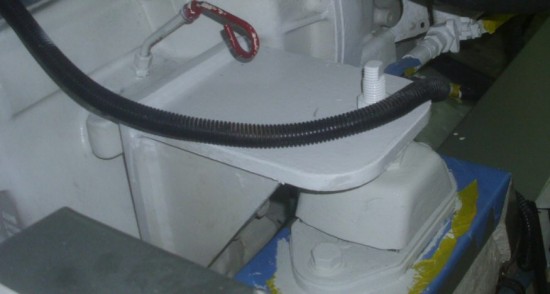 The boat also had considerable rust on the generator sound shield. We will tape over the labels when we paint this to maintain the pertinent information that is listed on the tag.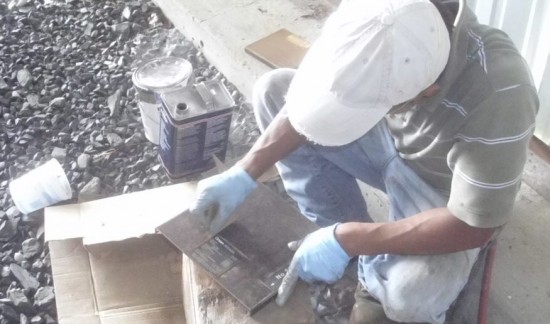 The sound insulation was badly deteriorated in the shield as well. It has to be ridiculously clean for the new material to stick. The panels are now ready to put new insulation in. You don't want the air filter to be sucking up debris from the cover plus the sound deadening properties are greatly diminished with bad insulation.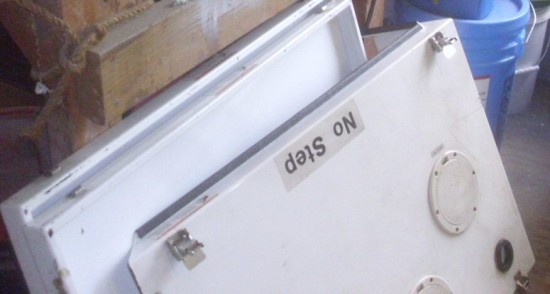 We had our first boat come in for winter storage today. That is a first to have one come in the first of September! There is a battery issue on the boat that they are trying to resolve before putting it to bed for the winter.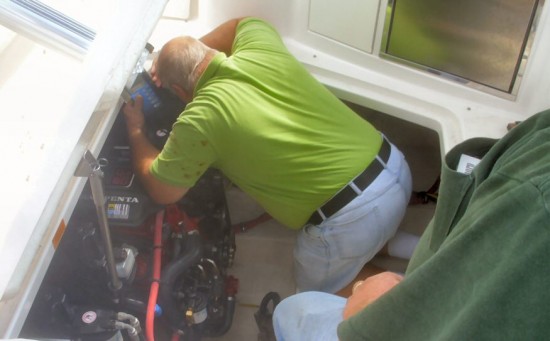 Kevin got the gold on for the cove stripe yesterday but they decided to add another coat today so the hull won't be painted until later in the week (hopefully).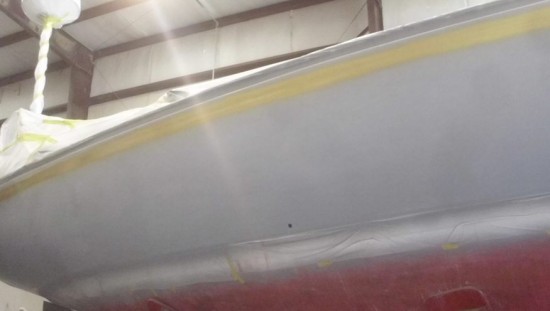 And Willy spent about a half an hour fixing a $5 clock — and that just makes good financial sense. Of course I spent about 2 hours fixing a $59 printer before I went on vacation, but I really liked the printer and it would have cost about $150 to replace it (it was a discontinued model when I bought it 2 years ago).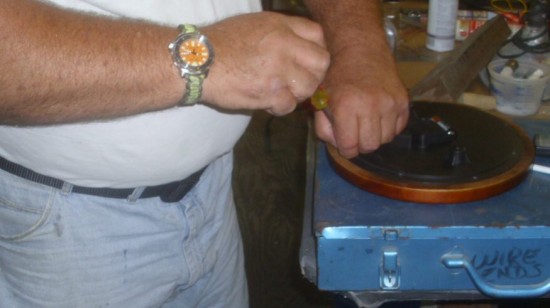 Mid-Week Pick Me Up
httpv://youtu.be/ysCxJ5pQaTE