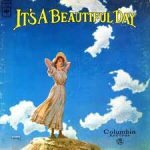 Another beautiful Spring day here at the yard. I hope we aren't in for a big let down on that because I'm getting real used to the nice weather. The rain actually stopped early yesterday and the sun came out and blessed us with a 70 degree day which was very conducive to a productive day. We pulled a GB42 that is getting new fuel tanks and a lot of other work. We brought in another new employee who is very experienced in all types of work to help out with the big projects we are about to take on in addition to routine spring rush type jobs.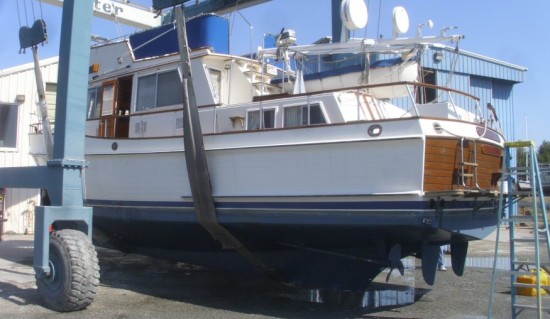 We pulled the Legacy outside to work on the gelcoat since it is a very dusty job. We moved back to the back corner of the yard since there is a lot of varnish and other work that can't tolerate the contamination.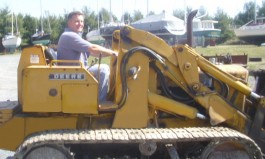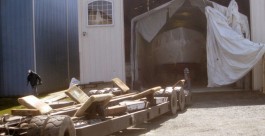 This is the problem we are faced with on this boat. I showed this months ago when the boat was taken in by a customer on a trade deal. Since this boat will be for sale after all the work is done we have to make sure it is done properly – it is no budget job! This cracking is all over the flange where the windshield is mounted.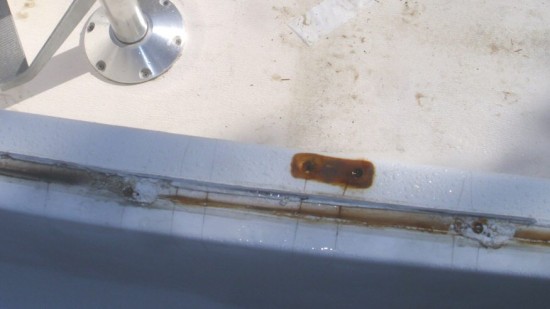 The new guy wasted no time in scarfing up this project to show us his skill level (I assume). The main problem is that the gel is WAY too thick and as we know, gel has no strength and is just a finish coat.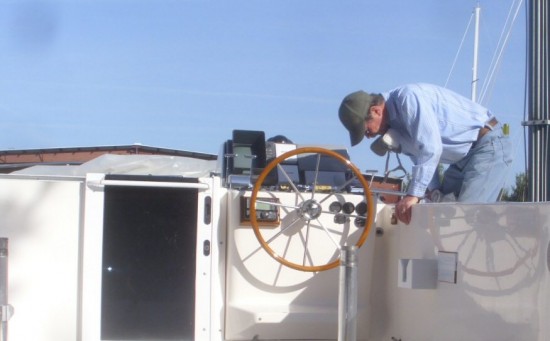 I took some photos of the varnish job that Angus just finished but the pictures just don't show the superior work that he did so I won't even post them. They are on a Europa getting ready to do the first full coat after the patch work and sanding.  (
I wonder why you don't say "an Europa" as you do with other words that start with vowels?
) This coat is always preceded by a good wash down of the whole boat to get all dust and dirt from contaminating the top coat.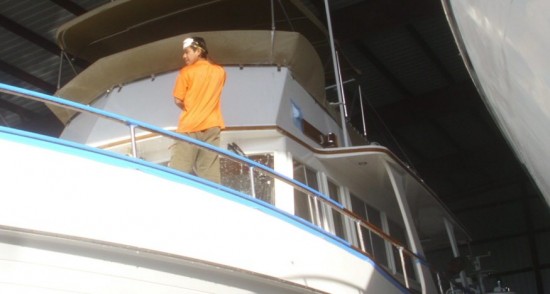 I think we have another boat in to be hauled for work – a little rainbow. This is great fill in work between big jobs and for the most part is just a bottom job. It just feels like spring when boats come in to be hauled.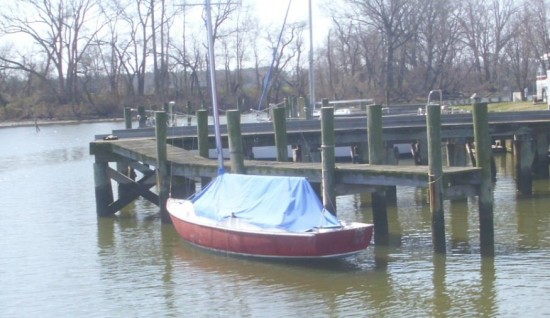 If I agreed with you, we'd both be wrong.
(Thanks Joe!)