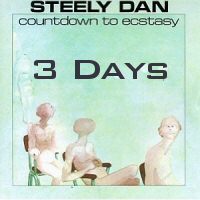 The pleasant weather continues which
almost
puts everyone in a better mood than normal. I did get a call from the customer who bought the Bristol Trawler who reported a perfect trip home to New Jersey with no incidents — and a bow thruster that allowed him to dock in heavy winds when he arrived. That's a good testimonial!  He has other projects planned for the boat and I asked him to send some photos for me to post. Everyone likes to see DIY projects! We are really concentrating on getting the GB42 ready at least in time for
Trawlerfest
which will be held in Baltimore late September. That has been a pretty successful venue for us historically. We make sure every boat we take is "boat-show-worthy" or why waste the entrance fee. There are just a few projects left on this boat such as the inside window sills and trim – which are in pretty deplorable condition for a boat this nice.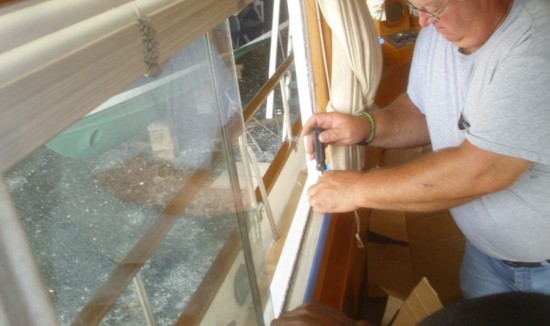 I was hoping we would use the same white that the window trims were done in or at least a duller off-white but the decision was made to go with that
nasty Grand Banks Beige
to stay with the original scheme. See how bright and clean the primer makes it look? Using the same color as the frames would make it look like a unit.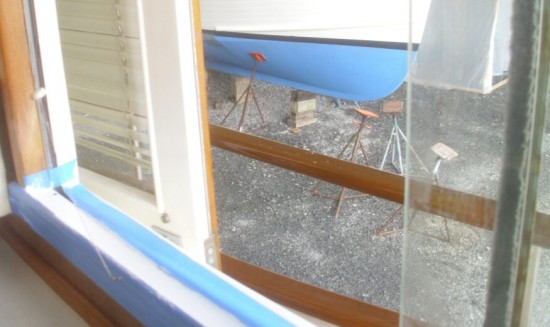 We did a quickie repair on the swim platform. There were a few cracks inboard around some screw holes. We just injected epoxy in there and used wedges to draw it together until it dries. We had originally planned to take it off and do a real repair but the hours could be better spent elsewhere and the repair should not be very noticeable after a good sanding and cleaning.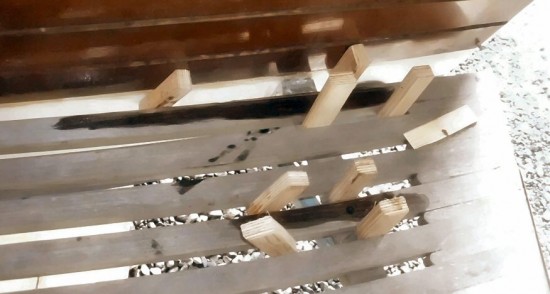 The shafts were previously painted and the paint was not in very good condition so while we were blasting the rudders we did the shafts too. Notice the protection at the bearings. We didn't want to cut the ends or allow sand to be driven up inside the bearings.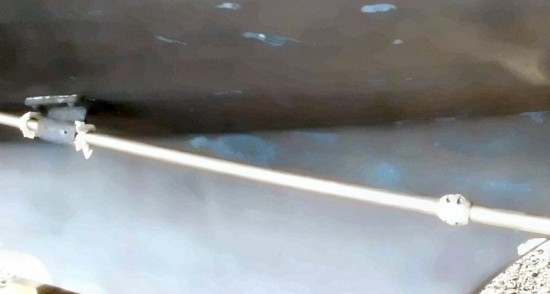 One other thing to mention about this boat. We noticed an old repair that had not been done properly. We thought just sanding the thick brushed on gelcoat would fix it but after sanding we found the repair itself had never been sanded, faired or even thought about!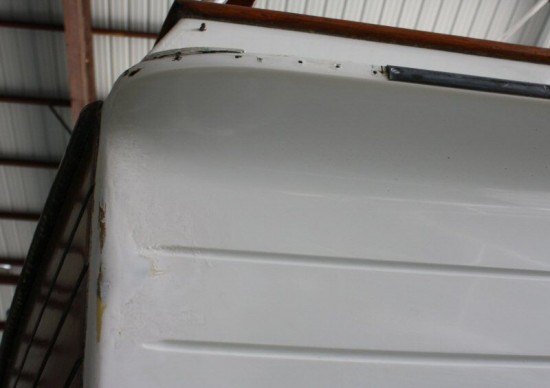 This morning we sent two guys over to Oxford this morning to work on the refrigeration installations in 2 different boats. Of course, I probably won't have any photos of that to share.
Mid-Week Pick Me Up
Something smooth for a Wednesday Morning. httpv://youtu.be/6ex_uKMhBwo