We have a bit of an overcast day – but still drought-like conditions. About a week and a half until my vacation and I'm assuming that will be the time it rains all week. I'm willing to make that sacrifice! We had to start off our day replacing a hose on the steering line of the travel lift. In a bold move, we actually inspected the others and replaced any that looked like they were suspect. If you can't do maintenance this time of year, when can you? We should be good for the impending haul out season.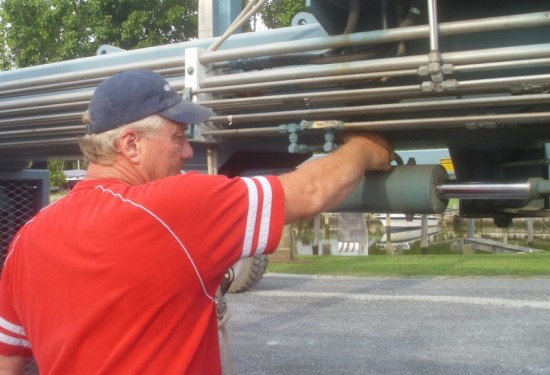 We were working on the Jet Skis that materialized out in the yard about a month ago. They need a
serious
clean up in addition to a bit of mechanical work.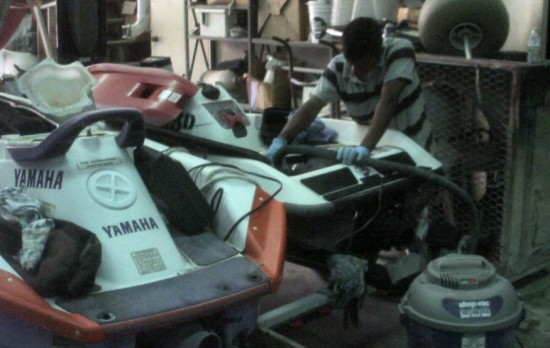 We are also doing a swim platform repair on an Eastbay 49. I know I've mentioned this before but when you use the wood from abandoned platforms, the repair just disappears — like the outboard plank on this one. This will have 2 errant plug holes in the middle of the slat which we will just put teak plugs in.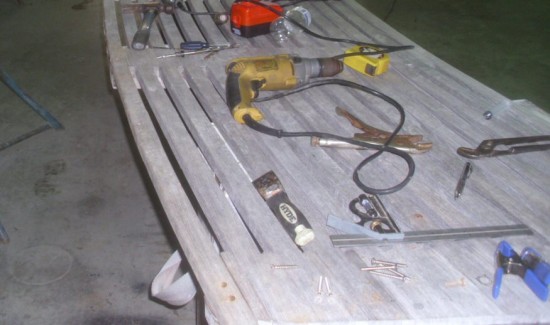 On the inboard slat there was just a crack at the screw hole. We opened this up a bit further and will inject epoxy in there and clamp it. It should be fine and not show up at all.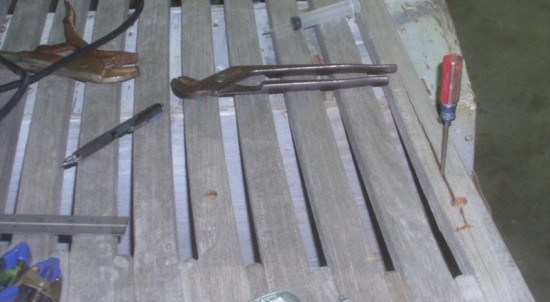 False Economy
We had a call about a deck job on a GB42 that a buyer was considering purchasing. He did send a lot of photos and just a casual glance told me that he would end up spending more money reviving this boat than if he looked a little further. We have invited him to inspect the boat that we just put new tanks in and did quite a bit of cosmetic work to. The price of the two boats won't be much different  in the end but he can spend the time cruising instead of having the boat in a repair yard.