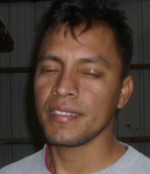 We made it to hump day with a nice rain this morning — along with thunderstorm that sent the dog up into my bed. He's a bit nervous in thunderstorms. I was looking through my statistics page for the blog this morning at some of the search phrases that lead people to the blog. One I though was a bit peculiar — "how to make a moving car with mechanical systems". I actually did that search and went through about 5 pages without finding us and still don't understand how someone could end up on this blog with that search. We did get to spend some productive time on the bow thruster yesterday. The mechanic began the wiring for the controls and Kevin started some shaping on the tube. He will be building the leading edge this morning.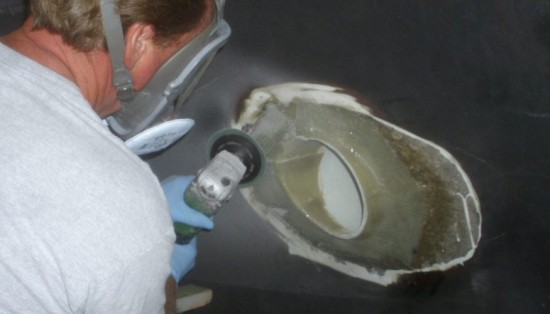 In tandem with this job, he was prepping the Navy 44 for Awlgrip along with Angus. He his off on vacation soon and we really need to get this shot before he leaves.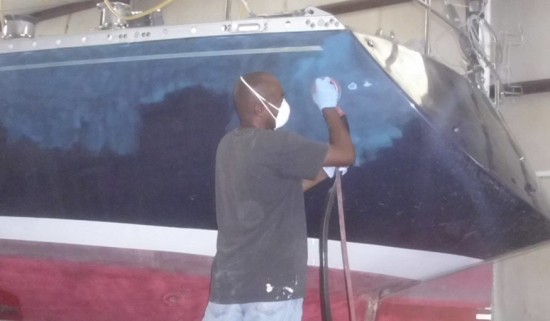 They found multiple layers of paint on this boat with primer in between coats — we're not the first to paint it but hopefully we will be the last.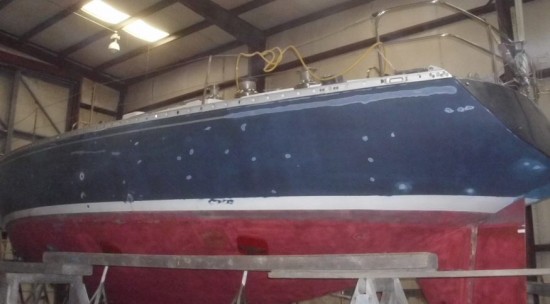 I finally got a bit of a work order on the Eastbay 49. The primary job is to repair the exhaust riser which were evidently leaking all the way up from Florida. Not a healthy situation!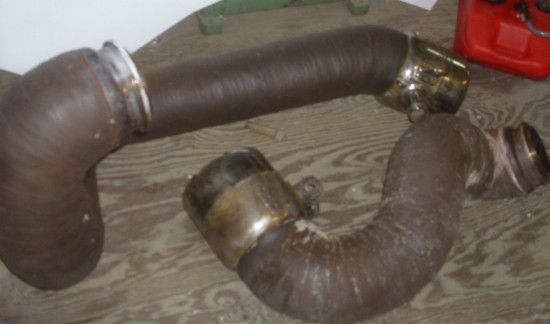 On the Eastbay 38 we did start repairing the paint on the thru-hulls. We made sure to use some metal primer before putting on the white paint today. Paint just won't stick to bronze over the long haul. Without priming you may get a season out of it.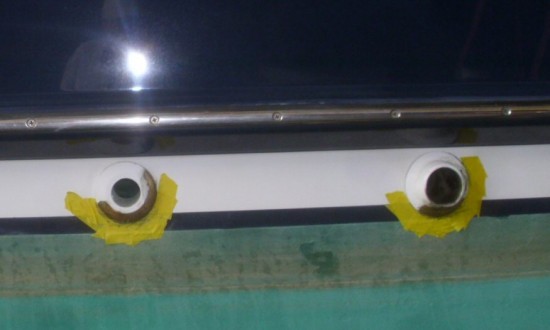 And just below that, Pat is removing the shaft bearing. We tried to do this yesterday but our hydraulic press blew a hose. It has been sitting for a while and the hose had just dry rotted enough to resist the kind of pressure we use on it.