A very cool, pleasant summer day but alas it is just a prelude to returning heat for the next several days. We'll take it while we can however.  On the
phone situation
— I scheduled a service call on line but the earliest I could get was Thursday. That hurts so I called to talk to them and was put on hold for over 20 minutes at which point my call was dropped. This is from Verizon – the largest phone company in the world and they can't even handle their own phones. So once again we do answer
410-476-3124
. I mentioned having the soft patch out in the Eastbay 43 yesterday but didn't have the full photo — so here you go: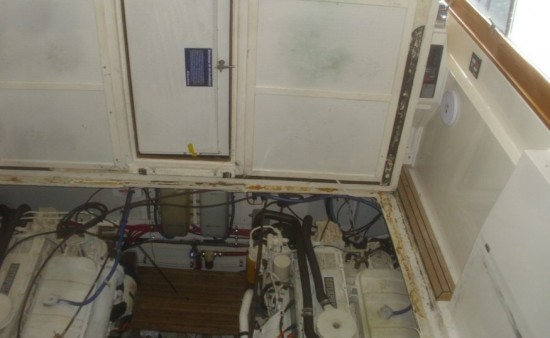 The CAT guy was here early this morning to start disassembling some of the parts since there was not enough room to get the engine out with the hardtop on this model. Normally we can do any CAT maintenance but this customer has the extended CAT warranty which means they have to do the work. In this case it was just as well since there is a crack in the top of the block.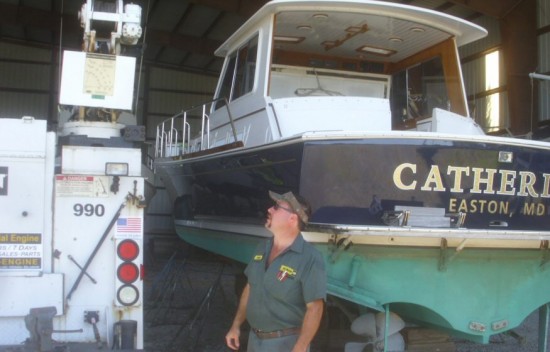 We also pulled the bent prop off the boat. Coincidentally the shaft became hard to turn at the same time this damage was done — do you think they could be connected?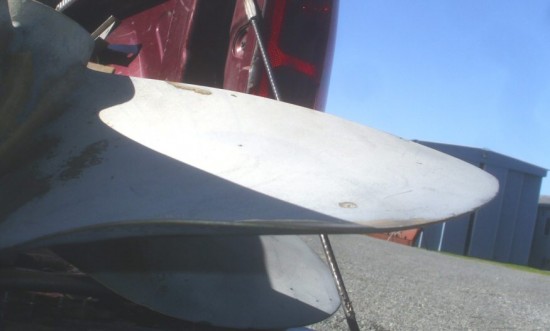 We will also be painting the cabin top on the GB42 this afternoon. The stains just wouldn't come out and who wants to look out the windshield and look at a stained cabintop. I think we all know the answer to that — nobody.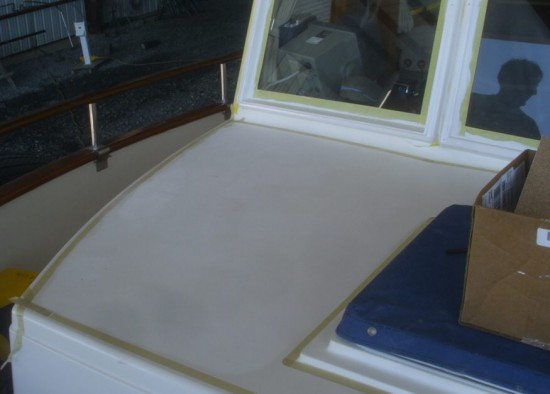 We also got the new shift cables completed in the Chris Craft yesterday and are they smooth or what? Probably the smoothest travel of any cable we've ever installed.  We used the new Teleflex  TFXTREME cables for this job. They'll probably want to change the throttle cables now.  From the
Teleflex website
:
With it's unique splined core TFXTREME delivers unparalleled smoothness and efficiency – with hardly any lost motion – even in the longest and most complex cable routings. This gives superior feel at the control, performance that until now was considered 'impossible'.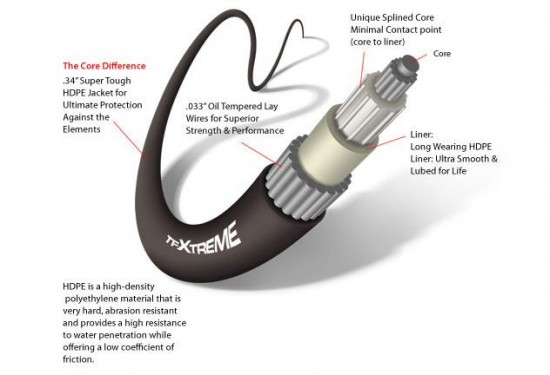 WME
If you every wanted to cruise the Mississippi you will like to listen to this travelography song from one of my favorite bands. httpv://youtu.be/AXH8s7rAAKg