I really tried to find something interesting to capture for today but there just seems to be people meandering about at this point. They were putting down new boards on the travel lift docks which raise the lift up enough for the sprocket to clear the side rails. We could have constructed to docks to miss the sprocket but someone missed that during the construction.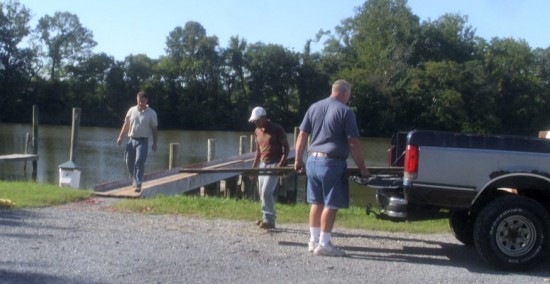 Kevin was out there doing the cove stripe. As you can see he just sprays a  band of the gold on and puts a stripe of tape where he wants the cove to be. He can spray the hull and when he pulls the tape, voila a perfect cove stripe.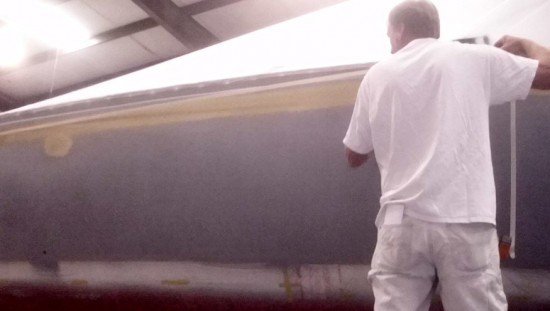 My major task today is to straighten out the checking accounts. While I was on vacation there was no accounting for deposits or checks and it needs to be rectified today. That should take all day.