Very cold out (frigid in fact). Doesn't seem too bad to me since I am still unable to actually
go outside
other than to go back and forth to my car (and I'm not supposed to be driving). I did leave my camera with the guys for Friday since I am on half day schedule at least until my next X-ray. Evidently they worked most of the day on the Island Packet that was being shown over the weekend. The primary job was to remove the spray hood and replace the sliding track which had deteriorated and broken.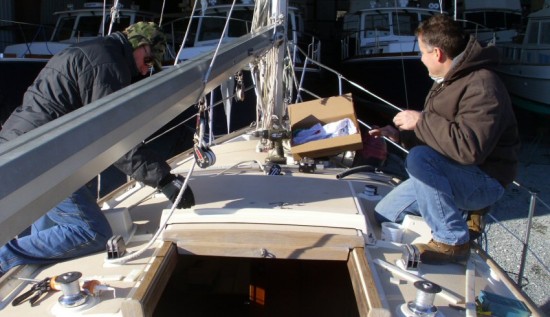 And here is the broken sliding track which appears to be some sort of plastic material. The plastics have improved considerably over the years and the new materials are not so brittle.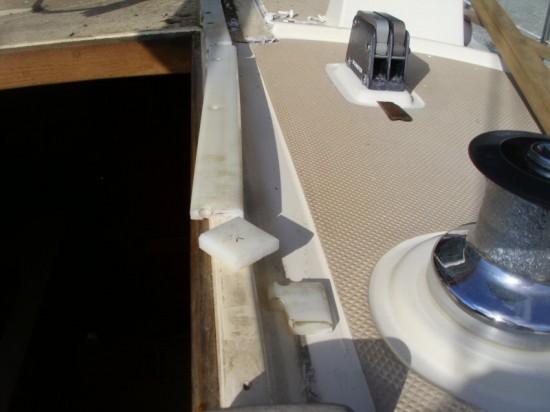 Also nothing says "I take care of my boat" better than a clean bilge and engine compartment so Carlos went in and worked his magic. Mind you, there was not as much room as on a Grand Banks.
Some of you have heard me mention my son – the blacksmith. He recently went to a class in New Jersey to learn to make blacksmithing hammers. Evidently these folks make pretty much all of their own tools. Here is what he made there.