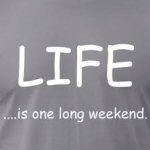 It is a banner day – long weekend coming! We had a couple of absences today (and it was supposed to be me who was conspicuously absent this week!)  I guess
they are having extended long weekends
. The captain on the GB42 made Cape May yesterday with no problems at all – that feels good. The owner of the Eastbay 43 that left yesterday was headed in the same direction. He did call to say he couldn't get the speed he expected and
I suspect he really needs a cigarette boat
to get the speed he wants to travel. The Luhrs got launched this morning and the bottom job is the best part of the boat. The guys did a great job on this one and the owner promised he would not wait so long to get it cleaned again. We'll see. Notice that we did both his prop and shaft with Pettit Zinc Spray. The were originally painted and that just was not working.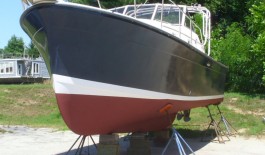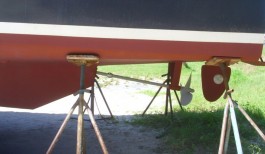 I showed some GB tabbing problems last week and evidently the
Eastbay has similar problems
. These were not a structural issue however as just the ends were loose and able to be ground back with plenty of holding power left. Also, since they were at the top and the loose part was hanging down, collecting water was not an issue.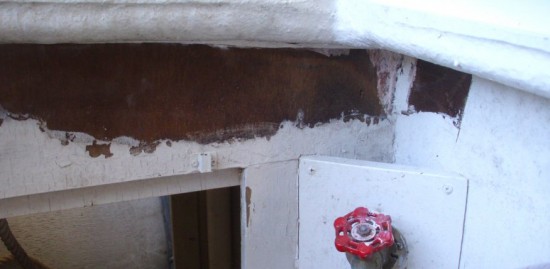 The window job is progressing nicely. All windows have been detailed, primed and the first coat applied.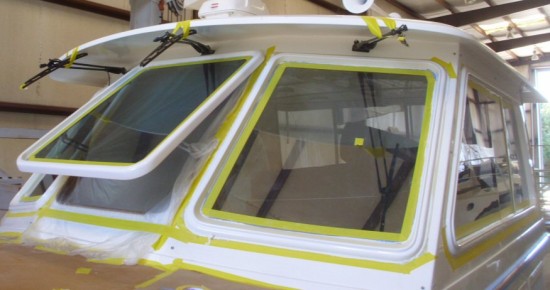 Anything Can Happen Friday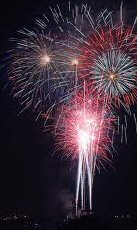 Things to do in Cape May
(since we had two boats headed that way) There is so much to do and see in Cape May that even on a rainy day, you won't be bored. And Cape May isn't just a summertime destination. Year-round, you can find entertainment, art shows, go boating, visit the Cape May County Zoo, and enjoy the beautiful natural environment by the sea. July 1, 1863 –
The Battle of Gettysburg begins
History of Fireworks in America
There are tons of local fireworks display to catch in Easton, Cambridge, Oxford, St. Michaels and may others. Easton is the only one you won't be able to watch from your boat but they do have quite the festive day aside from the fireworks.