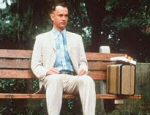 The odds were insurmountable and they pretty much whooped our butts. But for the most part things got done and there is still a chance there will be no disappointed customers.  I know I won't be disappointed 'cause I'm getting a long weekend! After the next week or so we will be back to scrounging for new work – like all the other boat yards.  Memorial Day usually marks the beginning of the summer boating season, although with the weather we've had it actually started a bit early this year. But by now all the regular boating customers want their boats regardless of weather.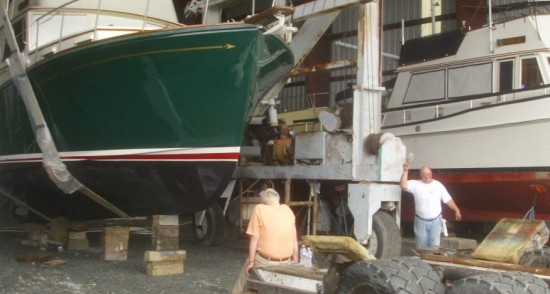 On this GB 32 the boat did not have neutral helm – it would not track straight on it's own. We put one wedge on last year which helped but it still needed more. We put a second one on this year and it'll be a "let's see" situation. There is no exact formula for this.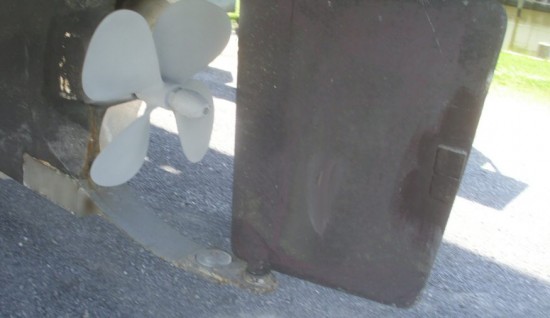 There was also some cracking around the corners where the cabin meets the deck. They did need some grinding and filling to make them right. Kevin wanted to go further but that would have delayed the launch and "boat gotta go."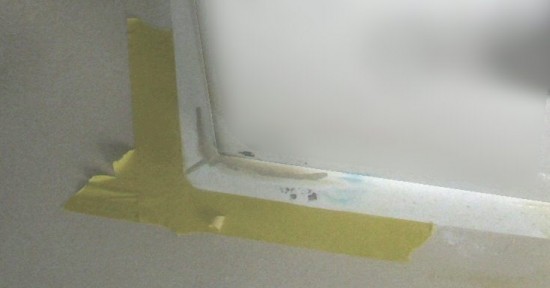 We finally got the top coat on this morning out in the water. In fact, Kevin only came it to do that and then conveniently disappeared. He wanted the whole day off for his birthday since I had one so I really can't complain.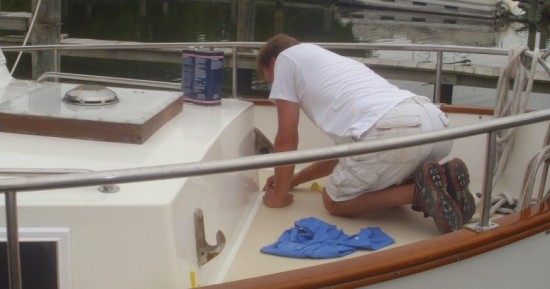 The air conditioning in the other 32 is supposed to be done today. We have two guys out there right now with lots to do.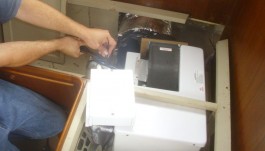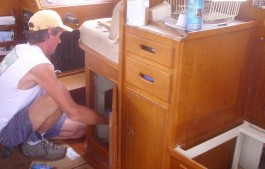 Our friend who bought the 46 Europa has been down playing on his new boat – I'm sure he's chomping at the bit to do some cruising.
Anything Can Happen Friday
Especially when we have German friends! Thanks!