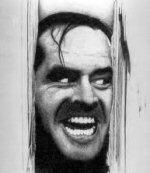 What a shock to my system being back with a full week's worth of paper work sitting on my desk. Invoices were generated and sent but nothing has been entered into the database, no time sheets entered, no accounting done – basically the easy stuff was done which comprises about 10% of my work day. Plus I cut my vacation short to come back and do payroll Thursday night only to find my printer torn up. I was pretty darned relaxed until then.  The postings will be a bit short until I get caught up and back in the swing of things, but I will still try to post every day. I did get some more pictures for the blog last week but for some reason they sent them to my work email box – like I was going to check that while I was on vacation! So here are some window pictures that were actually from last week.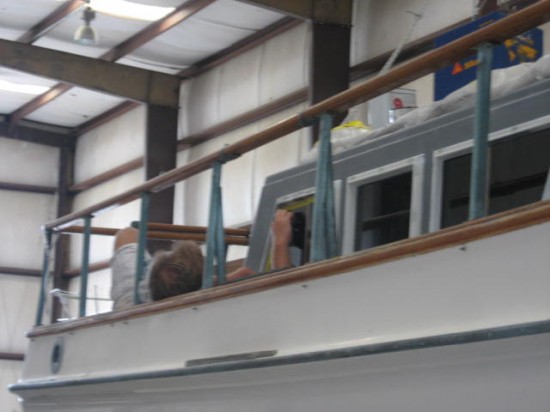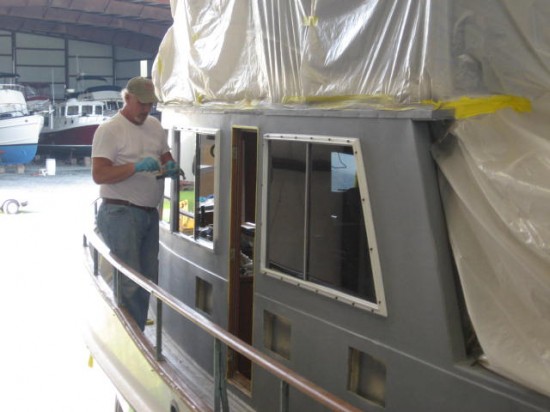 Evidently we are putting a Norcold in the 46 Europa and they seem to be building a King Starboard encasement for it. Much too busy to investigate it further!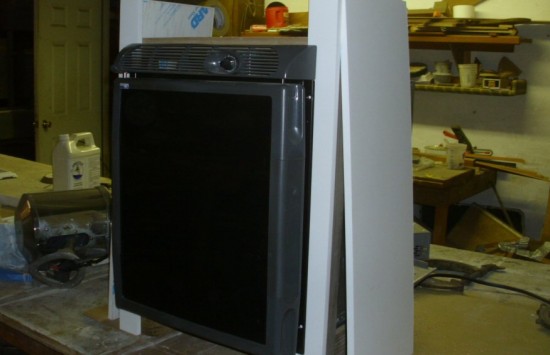 I think I showed some keel damage on a GB42 a couple of weeks ago but we have gotten around to starting the repair on that. Lots of grinding before we begin actual glass work.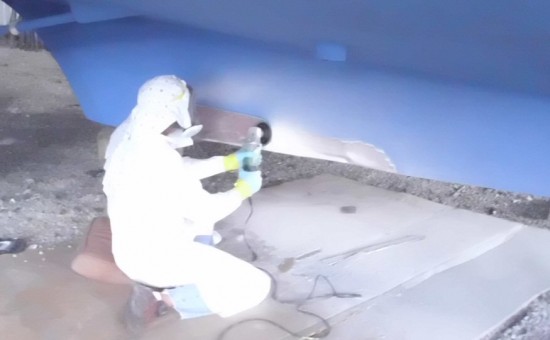 I do have more vacation photos but I won't bore you with them any more (well maybe just this once). This guy let us come right up to him.