I wasn't wrong about the winter like weather yesterday and last night – we woke up to a dusting of snow. And oh, does the creek look pretty!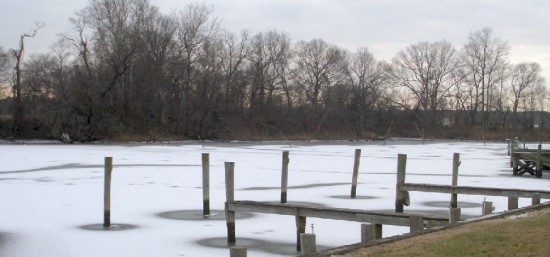 The bow thruster tube is now in the boat and the glassing will probably begin today. I would find it pretty intimidating to cut a hole like this below the waterline but if you are a professional, you have faith in your skills.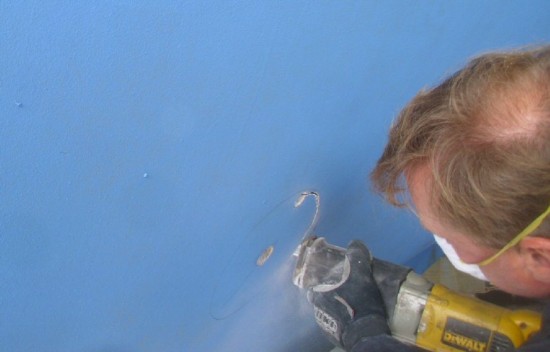 Fits like a glove.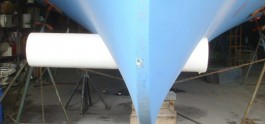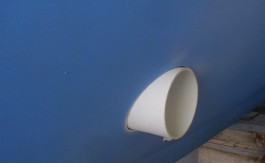 I'm not sure if you could see how thick this boat is by the sample I showed yesterday. This part tells the full story. If you count the layers can you tell how old the boat is – just like a tree?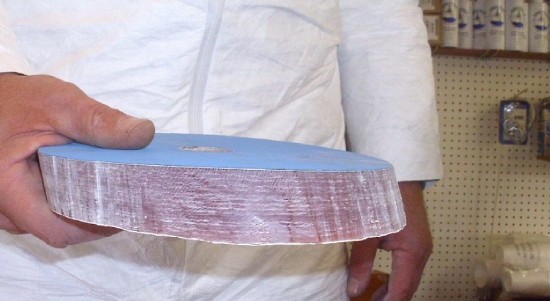 On another job we are investigating a window leak and Pat was able to spot the problem – there is a large gap at the upper corner where the holes were mis-cut. We can't, as professionals, just pack this full of silicone – it will never work for the long term. We are going to build the corner up and then reinstall. That should solve the problem.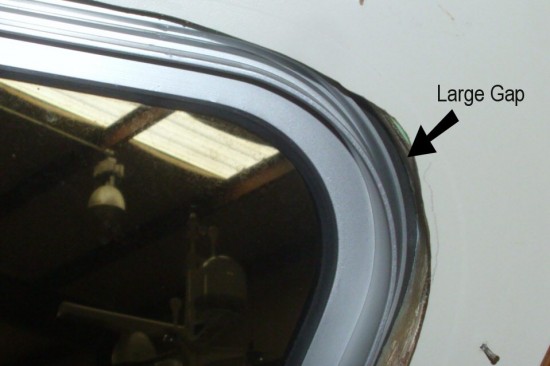 Deal 111
Okay,
I promised
so here is the first Deal 111. One deal, one day, one customer. The first to respond to the deal today gets it. This is a test so it may or may not continue according to responses. Only applies to storage customers without this on an existing work order.
Today's Deal
– Have your bilges cleaned and painted with no material cost – we pay for all cleaners, degreasers, paint, supplies, etc. Could easily save over $50. Heck, I'll even do the labor at $55 per hour on this introductory one time deal. Remember, only the first response gets the deal.