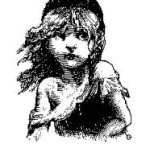 We had a nice storm come through last night which brought the evening temperatures down but the humidity way up today. I think it should
prove to be very miserable today
– in more ways than one! It's really happening today –
let me repeat that – it's really happening today
. The Eastbay is leaving today. They were here last night until almost 10 pm dealing with last minute details. They did get the dingy arms all padded yesterday. These look like they will cradle the dingy better anyway and will conform to the irregular shape of the bottom no matter what position it gets loaded.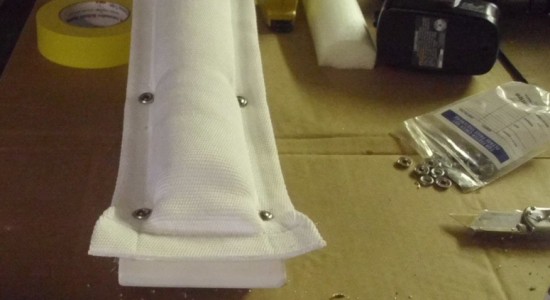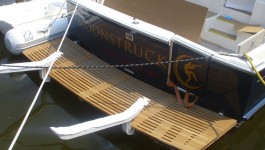 And the fuel truck showed up around lunchtime to get the boat topped off for it's long journey.
There will be plenty of other fuelings between here and the Great Lakes.

And cleaning seemed to be going on all day (week). Yesterday they were cleaning the grates in the lazarette among other things.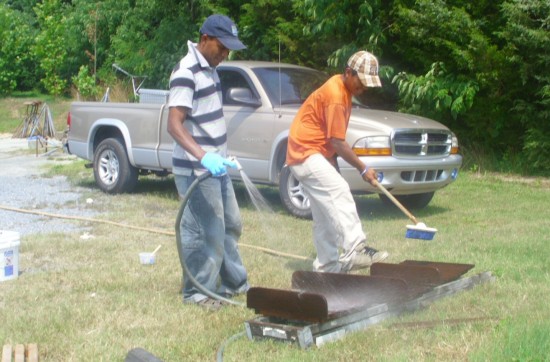 The captain, Clarke Reed, was loading on his gear and groceries this morning and getting a tour of the work done on the boat and how to operate some of the equipment.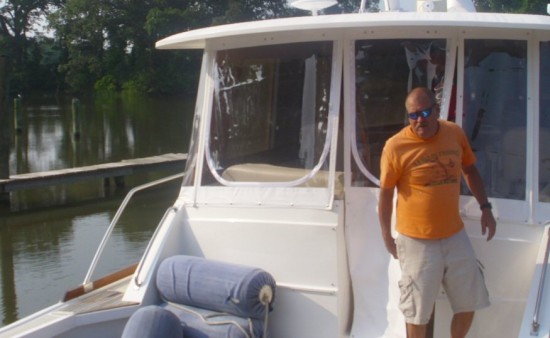 Behind The Scenes
This is what the work areas generally look like after a frantic couple of days. It will be days before anyone actually gets around to cleaning this up. Of course, anyone who has visited knows
my desk looks just as bad on any day
🙂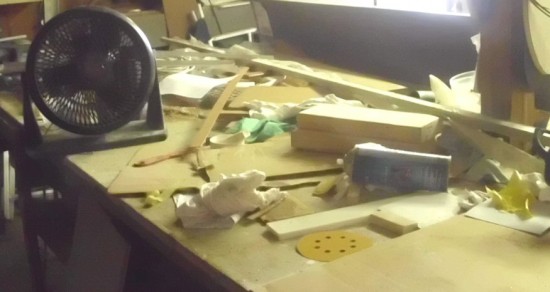 Cross Section
John brought in this deck cross section of a Grand Banks – late seventies model and though everyone would enjoy it. Notice how thick the teak decks are and the fiberglass layup. There is also plywood laid up under there which does not show up in this picture. Pretty substantial!