Yep, it's true. No Alan on Monday. I had a customer bring me a chunk of walnut for a birthday present (or maybe just because I'm a nice guy!) I don't have much time to devote to the blog today because things are HOPPING! We did do a fair bit of boat moving yesterday.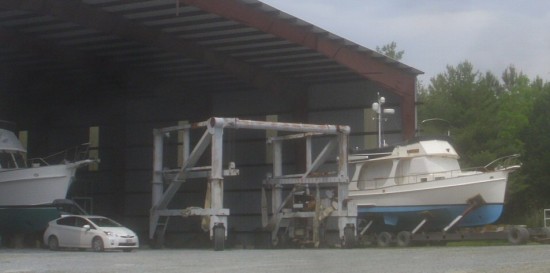 And I was extremely pleased to get this boat from in front of the stockroom door in this building. We got room to move now! The owner wanted to flush the engines so he needed to be outside.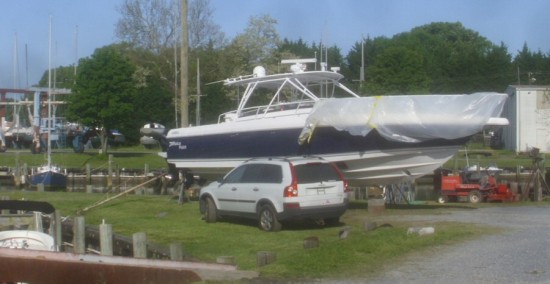 The brothers had a good day to sand and prime some windows yesterday. It did get up into the upper 80s' and plenty of sun, although we did experience some periods of scattered rain drops from time to time.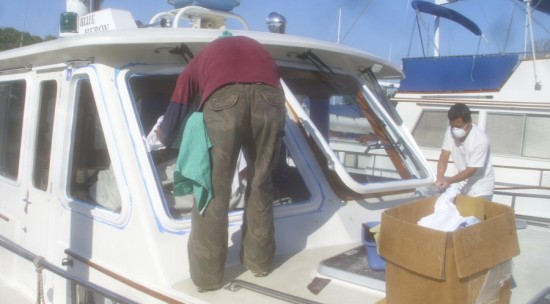 The electronics got pretty much wrapped up yesterday although there is still a bit of wiring here and there to complete.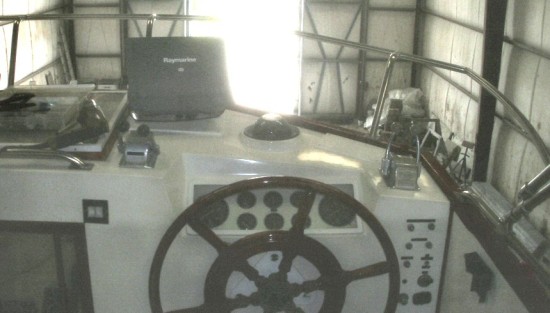 And Kevin decided to try his hand at come carpentry work (well actually was coerced into it). It was just a swim platform and not fine carpentry.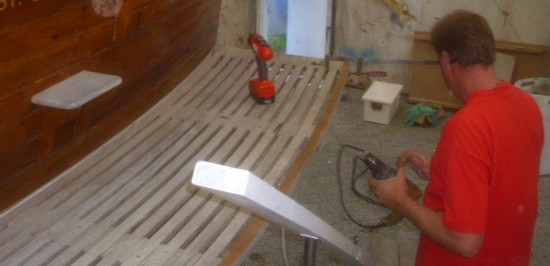 We had a GB32 with a bad fitting that feeds the stuffing box. The original was just a thin bronze elbow with a stub brazed on. It finally broke after many many years. We replaced it with some more substantial plumbing.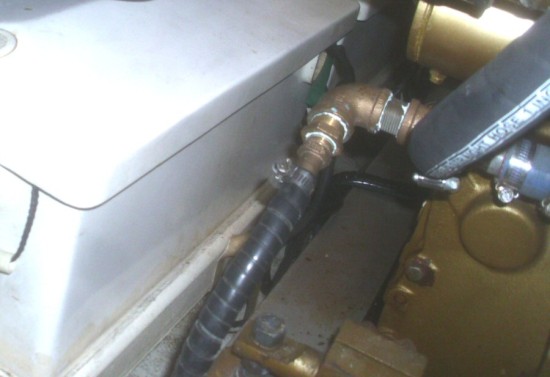 Anything Can Happen Friday
httpv://youtu.be/-eD2QCgeJug