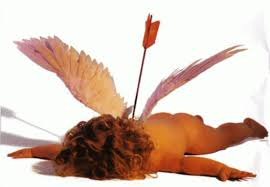 Much nicer today despite the snow we got last night and all the ice this morning. With the temperatures climbing I can already hear the run off from the roof melt. I understand it
may be
up into the 50's next week. We await further updates. Have you made your dinner reservations for tonight and ordered flowers? I thought I would mention why we often take the rails off when we varnish cap rails. As you could guess, varnish does not stick to rubber (duh!) and with the seams like this it is inevitable to get water penetration go up under the bases.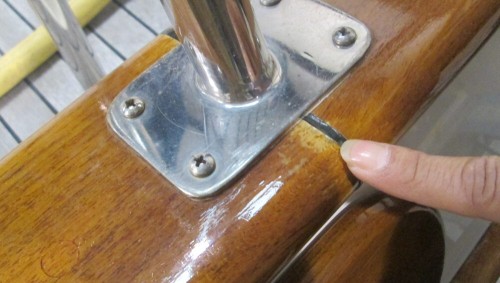 As you may have guessed if you've been reading my blog for a while, dirty bilges are one of my pet peeves. I would guess no less that 20% of our boats in storage look akin to the ones below.
As bilges are my pet peeves, the mechanics focus on rust. Rust does not show up for no reason. There is water present somewhere causing it. It is especially bad if you find it on a fuel line.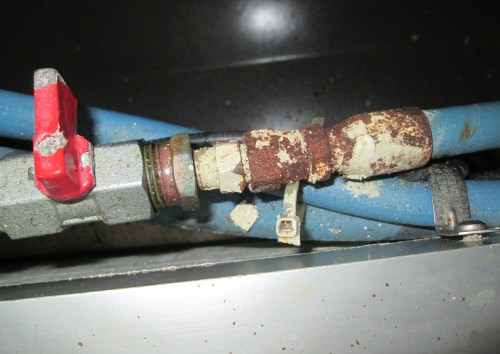 To continue in the rust mode, the importance of making sure generator pumps and hoses are leaking is to keep the box from rusting up (and other equipment on the generator itself). I'm not sure why they use steel on generator soundshields. It seems to me a composite material would be lighter and not rust, but I'm no engineer — just a lowly minion.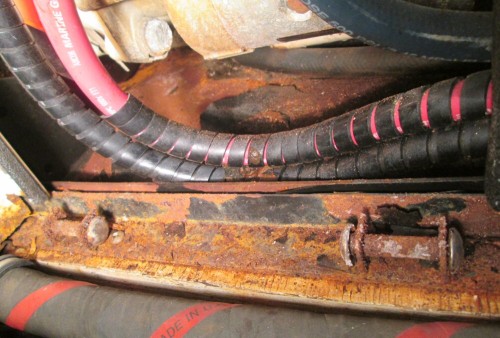 Talking about rust leads to other corrosion issues. I showed the cap from an after-cooler yesterday. This was a tell-tale sign that there was a leaking issue — in fact it
may have been
leaking a long time. And as we talk about, that water effects surrounding equipment as well.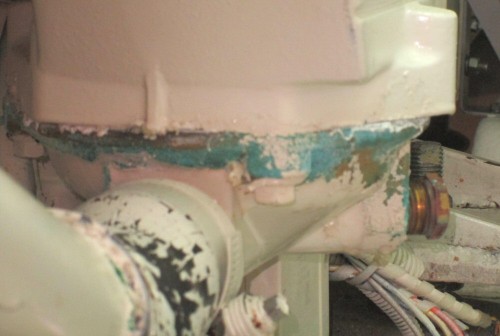 And speaking of corrosion, on the same boat we found the heat exchanger in a pitiful state. It has obviously been leaking out of the weld joint but the state of corrosion may suggest they have not been changing the zincs on a regular basis. A new one is in the neighborhood of $1500. If the metal is not too thin (as the color leads me to believe) it is conceivable that it could be repaired but will always be suspect.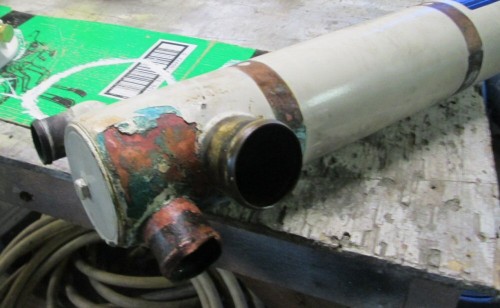 Anything Can Happen Friday
First I'd like to share something I got in today's email.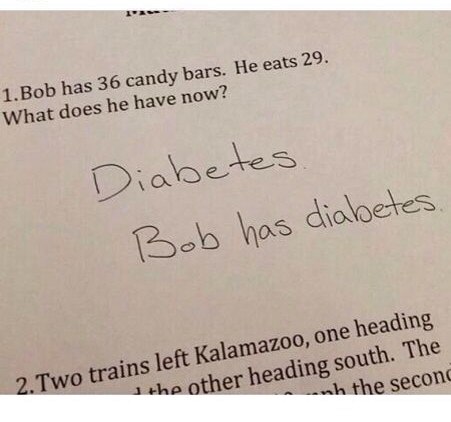 And just for you people celebrating Valentine's Day. httpv://youtu.be/5DL0M9P1TXk