Why yes, I did enjoy my trip to the proctologolist yesterday. Tuesday, not so much. I was under orders (from the doctor and the wife) to stay away from the shop so I had a lazy day off drinking copious quantities of coffee to make up for what I missed so badly on Tuesday. It looks like if I had been here I would have seen the same thing that goes on every day this time of the year – winterizing and boat hauling.  Still plenty of boats awaiting including this nice little Dyer 29 that will be going into our brokerage section soon.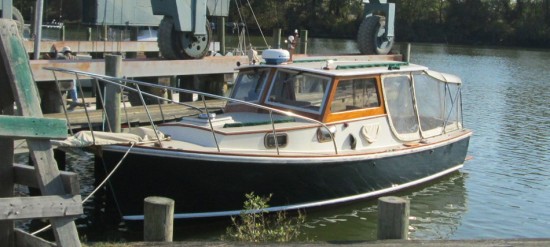 We usually move trailered boats around a bit while waiting for the perfect spot to fit them in like this Parker that was temporarily stuck in front of an open column that they were moving this morning.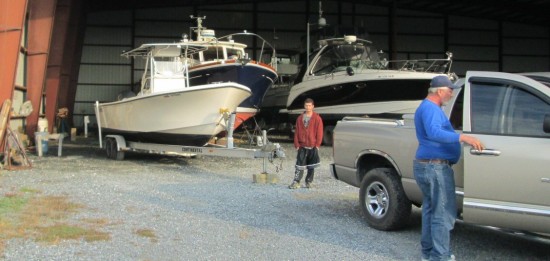 The Chaparral gets moved to the other enclosed building on the other side. While this is an enclosed, insulated building with concrete floors, it is hard to get bigger boats in since the travel lift won't go into the building so we normally reserve that for nicer small boats.

And the DIY guy arrived to get hauled. I tried to capture him helping us winterize the boat (would that be  the DIAY guy — do it almost yourself). He did arrive with a case of beer I understand.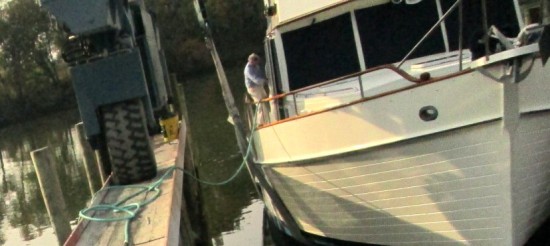 I caught this shot of them removing the mast from John's Shields on Tuesday.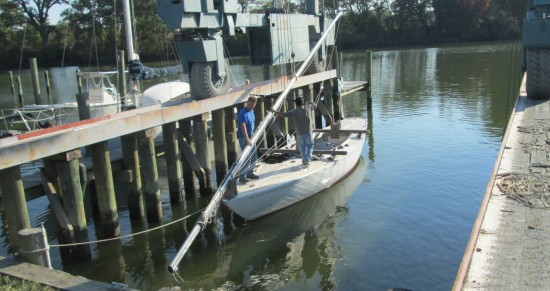 Happy Halloween!