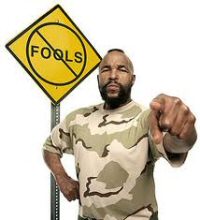 I was trying to think of something clever to do for April's fool day – in fact I was raking my brain for something and the only thing I could think of is to say that this job was a
wise career move
for me (now that's a joke!)  If you want to be clever today, you can go to the
April Fool Zone
to pick up some tricks to use on your co-workers, friends or spouse (if you have more guts than I!) The clouds and threat of rain continue today and tomorrow but we are a bit far south to get the snow they are getting not too far from here.  But I had plans to be working on my fence addition tomorrow and did not want to be out in the rain. And it is a similar situation here. There is stuff we planned to be doing outside that just won't be possible if it rains – buy hey, it's spring. We did get another early delivery launched yesterday with just a few more items to take care of  before customer pick up.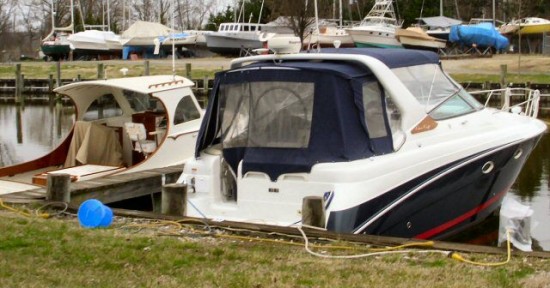 We are removing the stanchions on the Beneteau for shipping it overseas. The screws that were holding them in were
corroded pretty badly
and despite plenty of PB Blaster and sweat, we broke 3 impact driver tips and a lot of the screws. This will mean drilling out a lot of the old screw bodies and rethreading all the holes.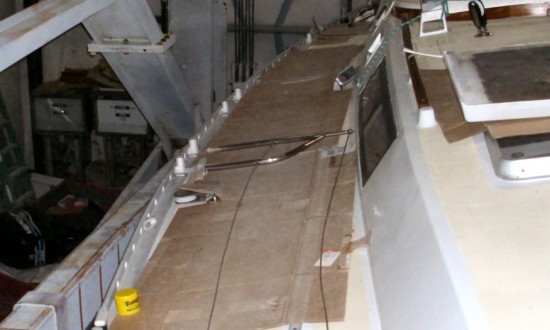 The bilge section we were working on now has
redundancy 3
– we added a bilge alarm to the mix. If the first pump fails, the second kicks in. If that one fails the alarm goes off – that should be enough protection for the most anal of boat owners. Since there was no places to mount the float switches, we use a pretty common boat yard trick to mount them.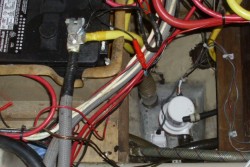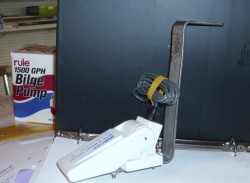 Anything Can Happen Friday
| | | |
| --- | --- | --- |
| Legoland Royal Wedding Legos intrigue me since playing with them with my son when he was a child, so I can't resist seeing what people do with them | Edible Magazines? I did a brief search of magazines featuring April Fools Day content and this is the only one I could find within my time constraints. | You Tube 1911 The birth of YouTube in 1911 – you be the judge! This is just fun to watch. |