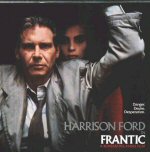 Things are moving quickly apace today. Lots to do and
promises were made
. The only saving grace is that it is a sunny day after the deluge of yesterday – at a couple of times I couldn't even see out the window. I also need to leave for about an hour this afternoon to get my last (pointless) x-ray. I
almost
feel guilty for leaving when so much is going on! The rails got installed on the Eastbay which I hear is leaving tomorrow (well actually, overheard from behind the retaining wall that is my office). It
looks so much better
with all the gelcoat repaired, rails varnished and the stainless polished. I think the owner will be very pleased with the results.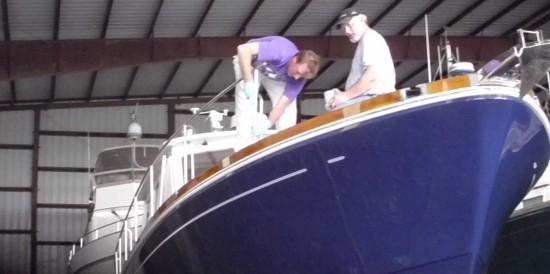 The bottom patch is also complete where the old thruhull was removed. The last step was to put on the vinylester
Duratec primer
to
ensure the perfect repair
. This area should never take on any moisture or show up in a survey. I captured this shot before he sanded and put on the bottom paint. Inside the boat the repair is excellent but there was far too much activity for me to go down in there.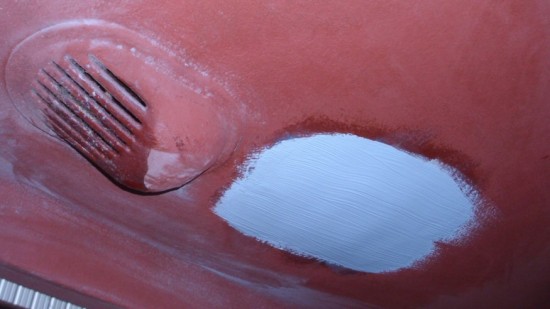 On the Krogen that was sold last month, the owner wanted to change the name. We removed a large decal which revealed another name beneath. We removed that decal and found yet another name (or rather a name shadow in the paint), which meant
we needed to repaint the transom
to get the new name on.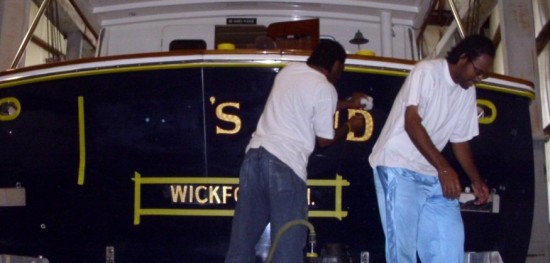 While commissioning the same boat we found the compressor for the horn would no longer hold pressure – which is odd because
it passed survey a month ago
and has not been used since. Oh well, it's a boat! Here is the compressor being bench tested.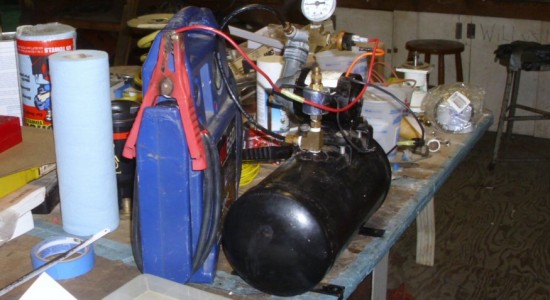 Anything Can Happen Friday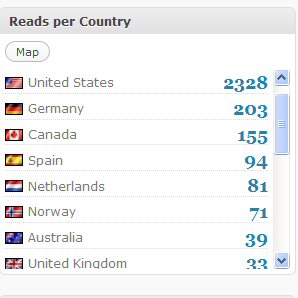 Thought I would put up a pertinent link to one of today's items –
a ceremony for renaming your boat
. And if you saw a product at a boat show that you wished you had bought, you may find it at the
Boat Show Product website
. I also found a good article on
installing your own bilge pump
at the Boats US website. I also want to take this opportunity to thank all my regular readers
who give me a swelled head
with the compliments I get – especially the ones from other countries.