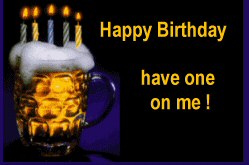 Posting from home today because it would be just wrong not to have a post today simply because it's my birthday! I did get up at 5 and put in about an hour and a half of web work so I can have the rest of the day free to be decadent and it looks like the weather will be agreeable. We were replacing the engine meters in an older GB which took a lightning strike in the fall. The VDO gauges have evidently changed over the years and
even though they were the direct replacements, they were too small
for the holes and too large for the old plastic rings that were set in the dash. We just took the ring and sanded out the inside with a sanding drum in the drill press to make it fit properly. Crisis averted.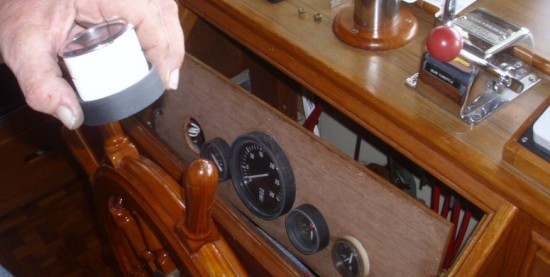 We did happen to notice on this boat that someone had
put the thruster control in upside down
(not us!). We can only assume it had been wired backwards and it was easier to flip it than to change the wires.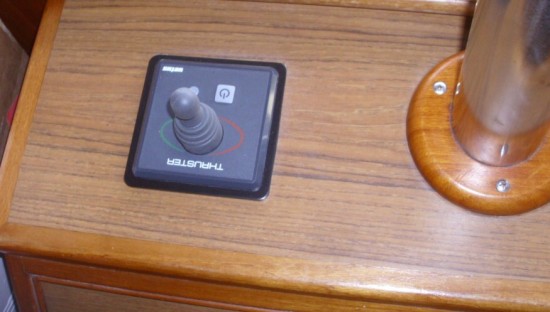 We had an GB32 in for storage that had windshield washers that haven't worked since the owner got the boat. There was some sort of manual valve that had frozen up.
We went to McMaster Carr (of  course)
and found a nice little solenoid and hooked it up with a push button switch and voila, he now has a modern windshield washer arrangement.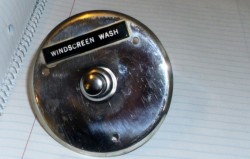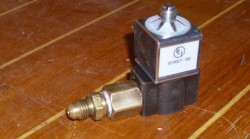 The port muffler is now sitting in the boat and I assume they are doing the starboard side today. We were able to avoid cutting into the bulkhead by removing some foam from the refrigerator box which was just south of the muffler. After we are done, we can just build a little dam and pour 2-part foam in to fill that area back up. This was 
a much better solution.
Of course, with mufflers this big, we will need to put some supports under them.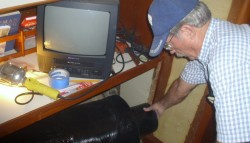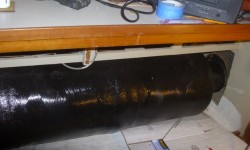 Anything Can Happen On Friday
And it probably will!