It's another Limited Attendance Day here at the yard. We did have 2 people come in way early to lift a big 55′ Boothbay Explorer which requires high tide. The only way we could get it out was to haul it early. The owner of this boat also does boat deliveries and we can hook you up if you need that type of service.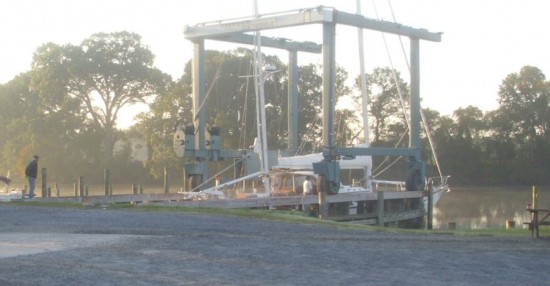 We also hauled 3 other boats yesterday. None of these were for winter storage though – that will come in another few weeks. Reservations have been a bit slower coming in than they were last year although we have plenty of verbals. Deposits talk (and reserve space).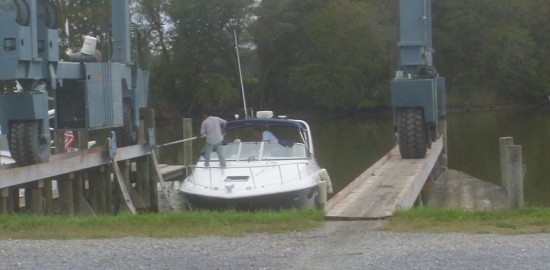 We sent two guys over to Oxford to attend to a headstay that needed some work. The owner bought a roller furling and somehow got his measurements skewed.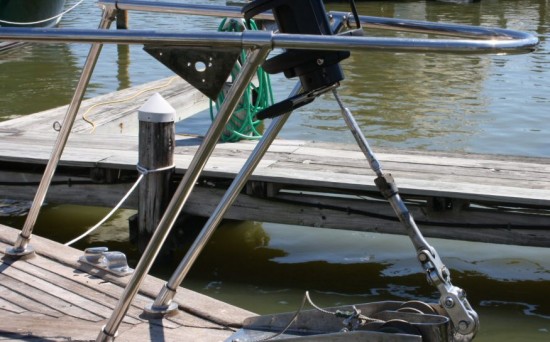 Anything Can Happen Friday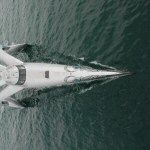 I know a lot of you like to be on the cutting edge but haven't got that far yet in your boating (except for the occasional IPad usage). If you want to take your boating to the next level, I found a site with 10 of the
cutting edge boats of the future
.
Just for Fun
I put Google Analytics on a lot of our pages (and of course the blog has it's own traffic analysis built in) and what I find is that most people are visiting our site during the work day. Week ends drop off drastically. I feel good that we are providing something for you to do while you are at work! So here's a song dedicated to the workin' man. httpv://youtu.be/NpL-rr2GLWs