Sorry about missing yesterday's blog but it is advertised as "updated
almost
every day". I still don't have any interesting photos except one. I could take more photos of the gold paint for the cove stripe or another coat of varnish going on the transom but who needs that? We had one guy on the road, and several over in Oxford so not much happening here. I spent most of my day preparing winter storage contracts so they will be ready to send by the end of next week. If you are on the fence about storing just remember we tend to fill up early so don't procrastinate too long. Although it wasn't at our dock, the neighbor at our Oxford office had a nice wooden boat sinking at the dock so we felt obligated to try do what we could to avoid total catastrophe for them.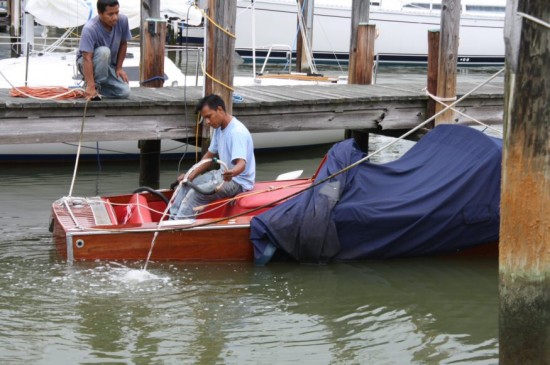 Anything Can Happen Friday
Since I had the wooden boat above I decided to stay on theme with this item: The 'Canot 32' is a new ten metre speedboat featuring all those iconic 50s styling details; a mahogany deck, gleaming stainless steel fittings, and of course, plenty of room for soaking up those rays. A little bit James Bond-ish, and the perfect vessel for a day spent island-hopping somewhere suitably idyllic… See more at the
Arcoa Yachts Website
.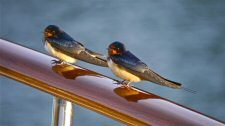 Also of interest
For some beautiful photography and cruising tales of  Alaska visit the Fleming website and check out
Tony Fleming's latest blog.
You should also check out his other blogs – always guaranteed to be of interest to those hard-core cruisers or arm chair travelers out there (you know who you are!)
Just For Fun
httpv://youtu.be/2zDt_Yz66es