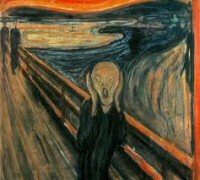 The Spring-Like days keep coming. My wife is insisting that I take a day off for a mental health day. She says I'm coming home cranky everyday. I just can't believe that – don't I seem cheery to you?  So there is a chance I won't be here Monday. My guess is that they can
probably
survive the day without me being here or at least muddle through 🙂 Yesterday was primarily about getting the mast installed and everything working so the customer can leave this afternoon. We were down to a short list of things to do today.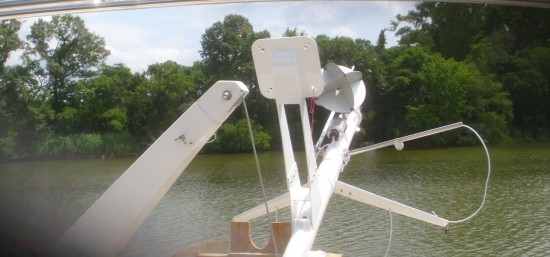 Kevin was cleaning up the radar which was being reused and needs to look like new. A little compound and polish can achieve this result.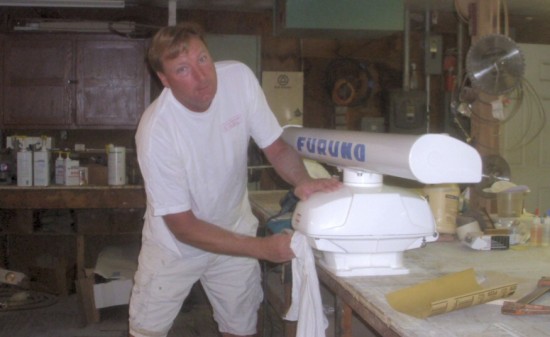 I wanted to show you a close up of the stainless work that is part of the new bimini / mast structure. It's quite "techy" and a pretty big deviation from normal Grand Banks type work. It has two attachment points for extra strength and eliminates the stainless steel wire rope that normally is found for mast stays.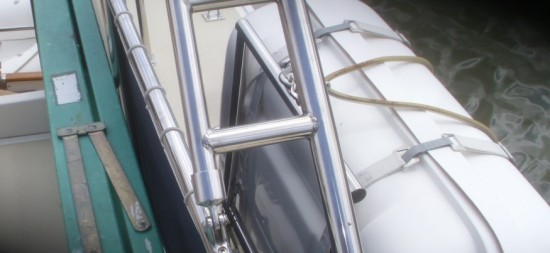 We also installed an automatic fire suppression system in this boat. It's not a cheap piece of equipment – until you need it and then it is priceless.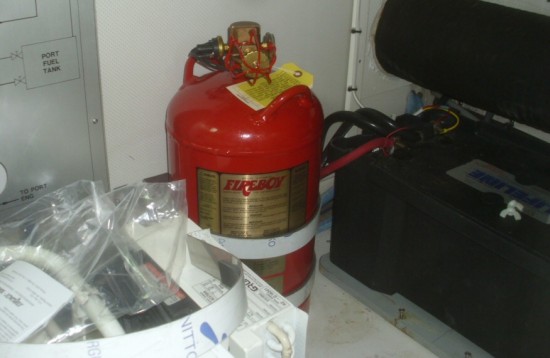 On the boat that got the fuel tanks we are putting together another small work order to fix some blatant cosmetic problems that could deter the sale. One thing that stuck out is the door frames. This boat has Cetol and although I don't normally like it, this doesn't actually look that bad. But we probably won't put that on the frames.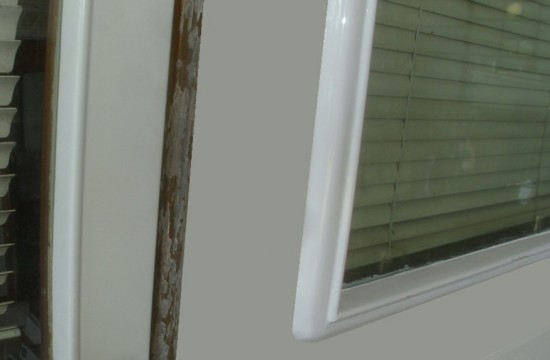 Angus probably feels neglected out there by himself so here he is on the last day of this job. He spends half the day working on this boat and half over in Oxford working on a very nice GB46 (yes, that's you Frank).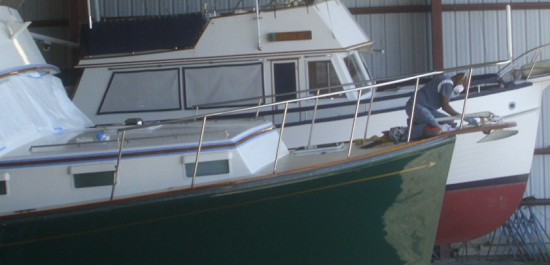 Anything Can Happen Friday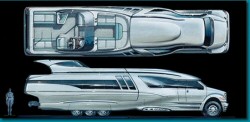 BOATORHOME 2000
Now You Can Enjoy The Best of Both Worlds A Motorhome and Cruiser in One Luxurious Package – Introducing the Highwave Boatorhome. See it at the
Boaterhome
website.
Just For Fun
httpv://youtu.be/-VAp62IfXkI