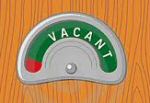 Posting from home today because I can't take a FULL day off – that would just be wrong. I have a full day lined up of going to town and catching up on errands that can't be done on weekends – such as going to the hardwood dealer and just drooling over the lumber. Also I will be spending a lot of time out in the workshop this afternoon –
probably
with a cold one and definitely with some music going. Now that's a birthday event. I showed you a Honda outboard that we were working on earlier in the week. The water pump finally came in and was installed yesterday. If I had had the manual I could have gotten a Sierra after-market kit but the Honda dealer didn't want to share that information – he wanted to sell the kit!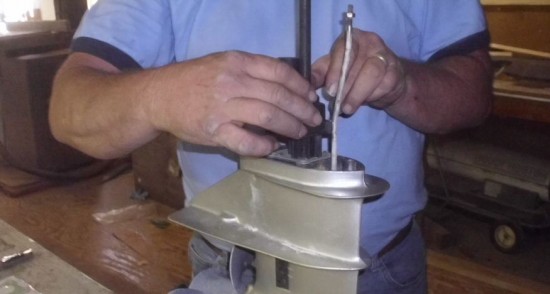 The Honda paint was also back ordered. I cancelled that and just used after market Honda Silver which looks fine. We just taped over the Decals before spraying because although the dealer probably would have liked to sell me some, every job has a budget. It's not a new engine.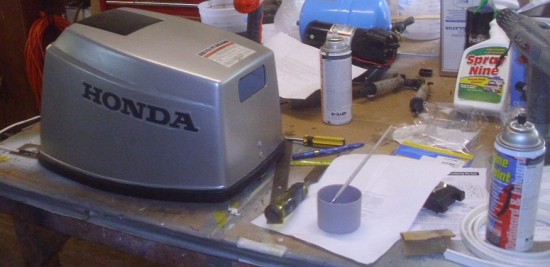 We did two bottom jobs yesterday. We had some temporary help since we need to get a lot accomplished before Memorial Day. This guy has been Spring time help for several years now and knows how to paint a bottom.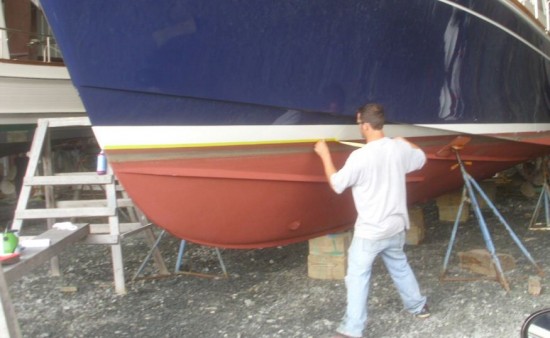 And Willy took control of the outdrive on the other boat. We started using the Aquaguard spray instead of the other outdrive paints and it is quite a bit cheaper with basically the same ingredients. We'll see if it does as well on the 2 boats we've done with it this year.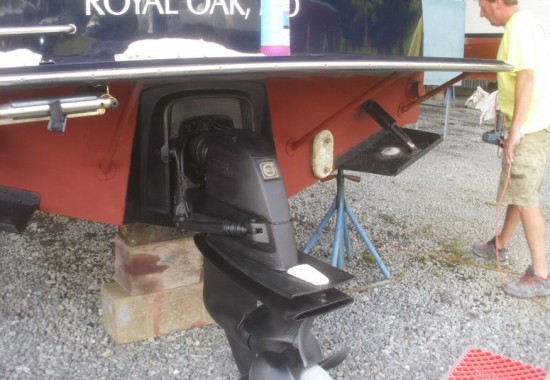 Kevin needs some spatter-protection I guess. That certainly is a nice poncho though – it goes well with anything you have on.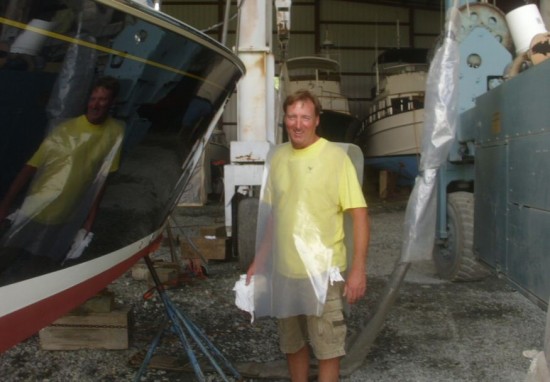 We are putting a new fresh water pump on a Leman just as a preventative measure. The owner dropped it off and we took it out to the bench to paint it before installing. You can use Cadillac Gold for Lehman parts.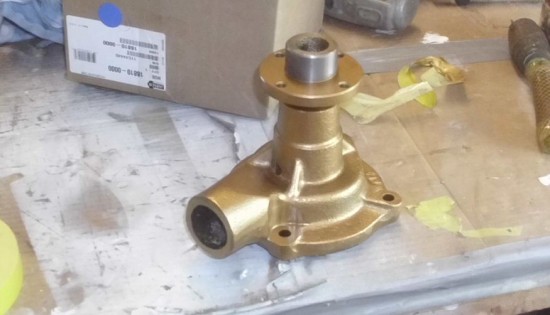 The varnish on the Bertram has probably never looked so good. It's almost one of those "mile deep" jobs you read about.  This owner is ready for the boat but some things like varnishing and painting have such time demands and wait times that they can't be rushed.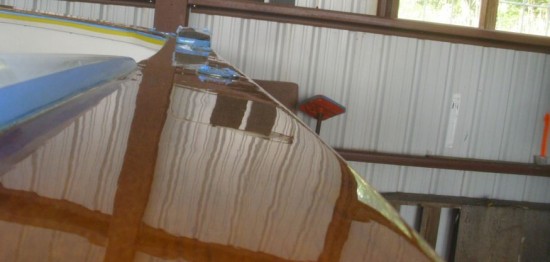 Anything Can Happen for Alan's Birthday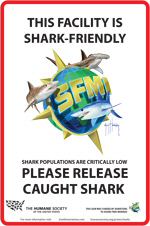 Yesterday in the mail I received 2 packets of literature and DVDs requesting that we join the
Shark-Free Marina Initiative
.  Well,  hell yes I want to join up because we get a LOT of sharks up here in Trappe Creek. Plus I'll get a couple of nice metal signs to post out on the docks. Now wouldn't that look great out there.
It's a Great Day
I'm going to divulge a bit about my age here. When I was young, I used to drink a beer called
National Premium
which has not been brewed for decades now. One of our customers is friends with the guy in Easton who bought the license and trademark and will producing the beer locally now. Of course he had some pre-release beer which he kindly shared with us. Thanks Whit!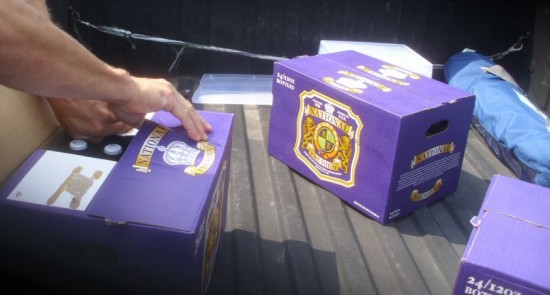 I'm going to divulge a bit more about myself. I like my music – a lot. During Easter I mentioned what Easter Eggs are and recently have been hiding some in my posts on the little lead-in picture. The songs I pick are usually pertinent to what I talk about there. I also had to educate a customer yesterday on who
Dan Hicks
was. Everything reminds me of a song! And here's one you probably don't know. httpv://youtu.be/Rdf9-hRt410