The sun has reappeared and the temperatures should be in the 50's today – beer weather! (well, that could be true of ANY Friday). We got caught up with a plumbing problem yesterday. Boats seem to use
galley faucets
(and head faucets) that are marine – and hard to get parts for. If you have problems with a faucet our best advice is to go to your local Home Depot or Lowe's and pick up a good quality Delta, Moen or comparable well-known unit. If something goes wrong with these you can pick up replacement parts at any hardware store. Face it – all faucets are stainless steel so why would you need a "marine" faucet. You will find, however, that some replumbing may need to be done. In the GB particularly the tubing they use will not mate up to a standard faucet. Be prepared to make several trips to the store if you don't think it through first!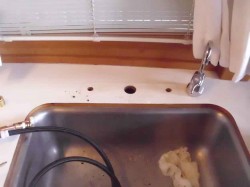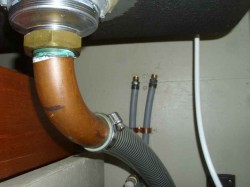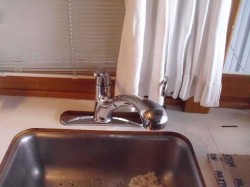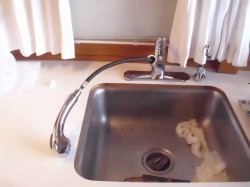 Earlier this week I had mentioned
zincs
. The
Performance Metals
rep gave me a nice "hand out" which discusses corrosion and zinc. I tried to find it on their website but to no avail. I scanned it and
offer it here
if you are interested in taking a look. I couldn't scan in landscape mode so you can either lay your head on the desk to read it or rotate in your pdf viewer (recommended solution).
Anything Can Happen Friday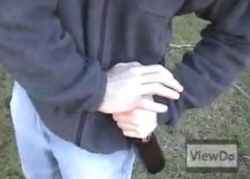 Be the hit of the party
Want to amaze your friends at the next party? Break the bottom out of a beer bottle. I know this works because my son does it all the time! (he also rips phone books in half) 
Watch the video
to see how you can be the hit of the party!