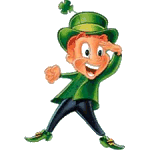 I'm going to miss doing a St. Paddy's Day post and it would be wrong to do it today. Since it falls on a Saturday I guess we get the holiday off this year! The rain is on it's way in today – it's looking mighty dismal out there. Everyone has moved back inside where there is still more than a little work to do but it sure was a let down after almost everyone got to work out in the sun yesterday. We started out the day hauling the little Rainbow. It originally came in for a bottom job. I recommended we just bring the bottom paint all the way up to the rails as the boat would look much better! Since the boat is not worth the cost of an Awlgrip job we decided to try the roll and tip method of painting the hull. Angus said he had some experience with this where we are just familiar with the standard spray jobs. I've seen some roll and tip jobs that looked almost as good a a spray job and
it could be fun
.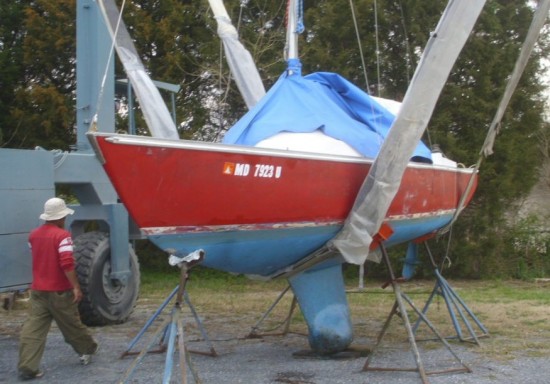 The triple outboard job got done. The cowls were so large it took 2 men to reinstall them and get everything lined up to lock in place.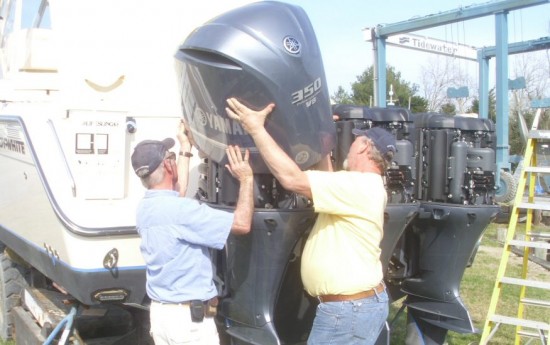 I wanted to show you a better photo of the fuel tank in the GB32. This was taken inside the engine room. There was too much activity down in there when I went out to take my pictures yesterday morning. The engine room was screaming "more paint" when I went out there.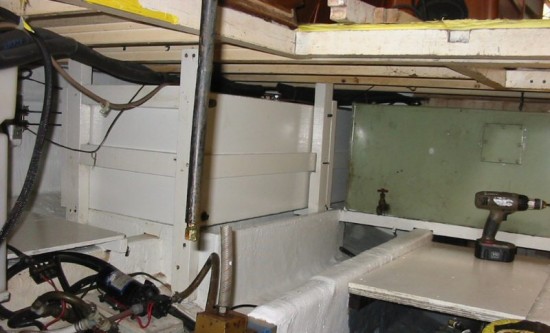 The impending rain made this a good day to start compounding and polishing on the Krogen.  The owner was telling me how much he enjoyed the blog and I did have to caution him that any time he sees his boat here it is probably going to cost him money!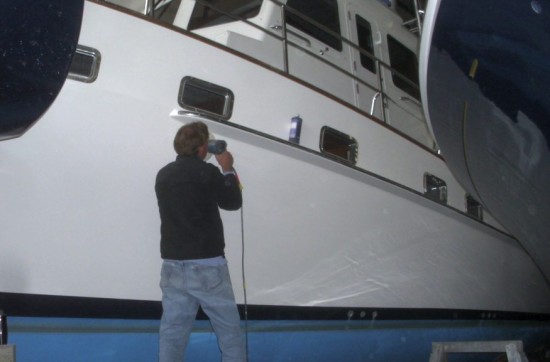 Just to give you an idea of how much freeboard is on this boat, I took a photo from a different angle. Far from what we are used to doing on the GB's.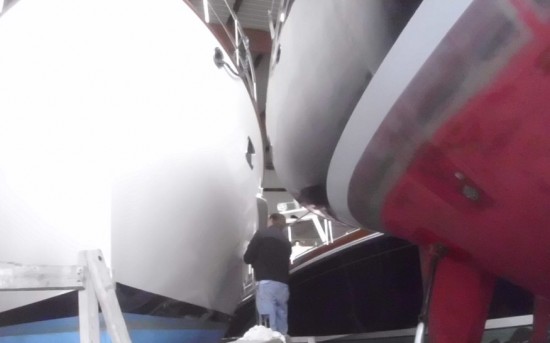 We see a lot of GB's with this hose in it. If you have it check it carefully for cracking. I believe it is Dunlop hose. This generator hose is being replaced as we speak. Don't take a chance to save a few dollars on hose, use either Shields or Trident hoses.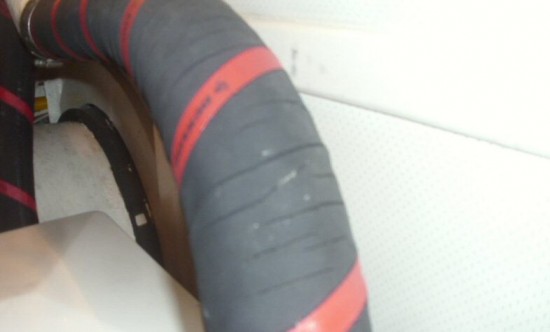 We install a lot of GB Clam Shell vents every year. I wish there were easier to get but being a proprietary part, there is only one supplier and the parts need to be shipped from Malaysia.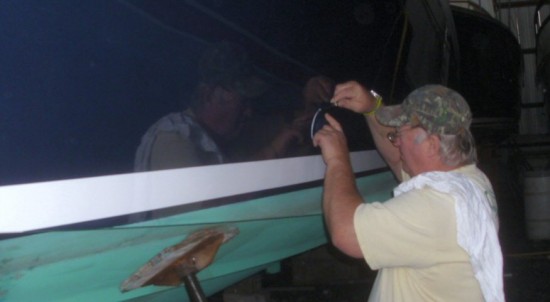 Anything Can Happen On St. Patrick's Day Eve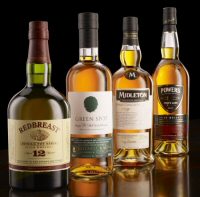 Maybe you would like to celebrate the holiday in Ireland on a
boating holiday
Maybe you'd like to know
the origin of drinking green beer
Maybe you'd like how
Irish Whiskey is made
Maybe you'd like to know about
going green boating
Or maybe you just plain
don't like the Irish
(language may be offensive – click at your own risk) Drink a green one for me –
I'm going yellow
!