Although not actually winter weather, it is quite "nippy" this morning. Most of the boats are hauled now except for a few stragglers. Soon we should start some actual repair jobs which makes for more interesting blog reading that winterizing, oil changes and boat hauling. We got our last (hopefully) drum of antifreeze in this morning.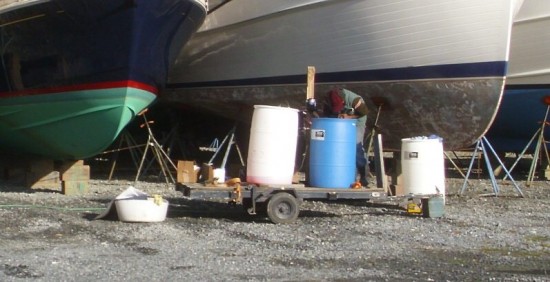 Yesterday a box o' injectors came in for some CAT engines. If your engine is not running as smooth as you feel it should, that is a good place to start. Injectors do need to be serviced along with all other mechanical systems. I found a pretty good article on diesel engine injectors
at this site
.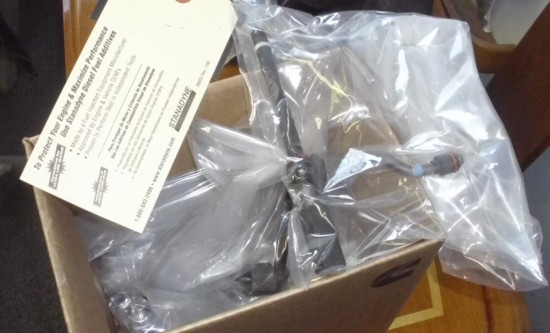 Beautiful Boat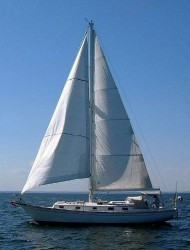 The last Dickerson 37 built is now on the market and it is immaculate – maybe one of the nicest sailboats for sale in the local market.  Some highlights: Beautiful Herreshoff style teak and white interior Teak cabinetry and locker doors have ventilation slots to help keep the lockers dry Hullsides are finished in ash batten staving 6″ thick mattresses in superb condition Padded headliner panels with teak battens Teak & holly cabin sole refinished in high gloss varnish (07) Dark green Ultraleather seating Curtains throughout You can see more details on this boat at the
Dickerson Owners
website.
Anything Can Happen Friday
Just an appropriate  parting song for the day: httpv://youtu.be/MAcezjYHF8Q