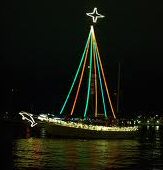 We had a pretty heavy frost last night – enough to make me
almost
late so I could clean my windows off. If you are in Oxford this weekend they do have
Christmas on the Creek 2011
going on all weekend beginning today. That should get you in the Spirit! They usually have a lot of boats decorated with lights in the creek which will stay lit all through the season – quite beautiful to see. Not much to report today. They are hauling a couple of sailboats right now while the tide is cooperative.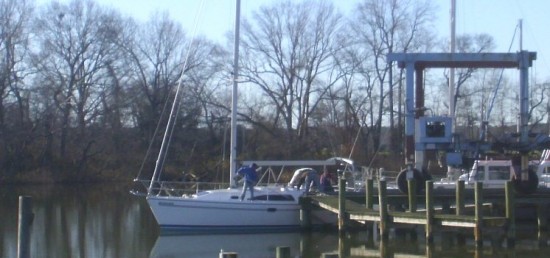 I know Pat was installing a GPS on the lower helm of a GB42 that is leaving tomorrow. He wasn't out on the boat when I went to get a photo but there is evidence of the project going on.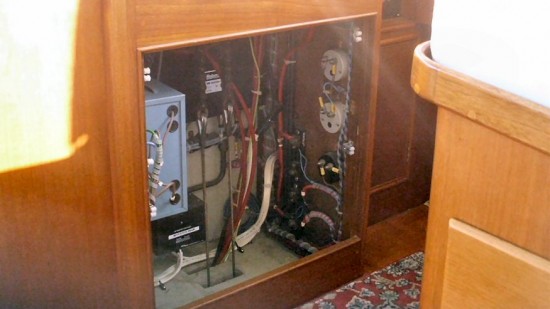 The gator on the boat had also moved to bask in the morning sun. You may have seen him a few months ago when we were replacing the windows in this boat.

Anything Can Happen Friday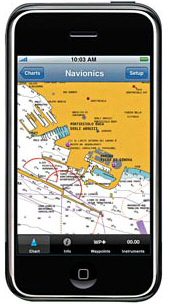 Applications Turn Your Mobile Phone into a Chartplotter.
I actually have a "dumb phone"  instead of a smart phone but most of you probably do have one that will use apps. One of the most useful applications for a mobile phone is software to help with navigation. Whether you are on the water or on land, the addition of a GPS and a navigation program can turn your phone into a small chartplotter, giving you an onboard backup and a mobile navigation aid for the dinghy or on shore. Learn more at the
Active Captain
website. Also on the site are reviews of
Tide Apps
for your phone.  Tides, currents and sun and moon data are the perfect collection of information for your mobile phone. The simple tide plots and tabular lists tend to display well on the smaller screen. Having free, native applications that run directly on your Windows Mobile, Palm OS, and iPhone devices is convenient and provides fast access. The many different websites provide additional options while also ensuring tide and current predictions for Blackberry and Symbian mobile phones.