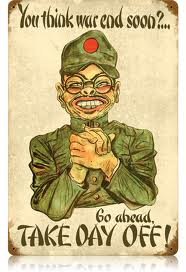 Friday at last and probably a short day for me (again). This is
the only time of year I can get away
– in  a few weeks we will start fairly heavy haul out schedule and then after Christmas break there will be a ton of service work that needs to be accomplished before Spring. And we all know what spring is like in a boatyard! I could conceivably be imbibing by 2! We are finishing up the keel today. All the glass has been put on as of this morning and he will be beginning the fairing and a little primer and paint will finish it off. It normally does not take this long but you
can't put glass over water
so when a keel is weeping you have to wait for it to dry.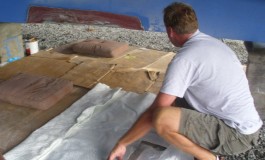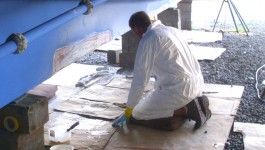 Here is what the bottom of the keel looks like now. It will look a bit different after some sanding and a bit of shaping.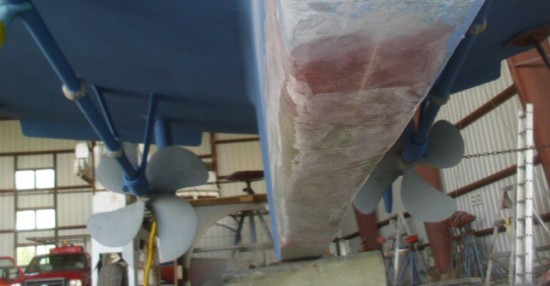 We don't paint that many bottoms this time of year, but this customer leaves his boat on a lift at his dock over the winter so it was a fine time to paint the bottom.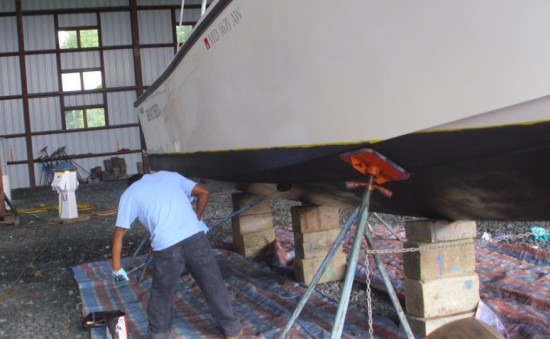 The engine parts look great now. I'm going to try to get inside the boat at some point today or Monday morning to get photos of the engines themselves. Carlos usually does a good job with engine touch ups.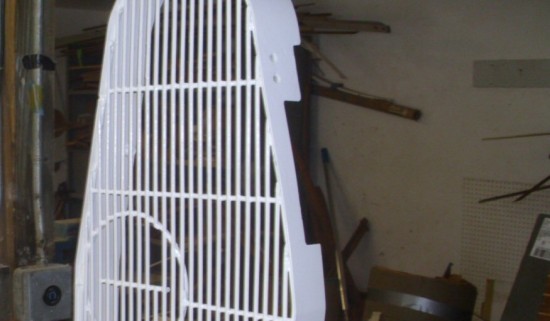 The plasma dude showed up early this morning, in fact he was waiting outside when I rolled in. I'm not going to get any photos of him actually cutting. It's not to protect any trade secrets but it is
to protect my health
!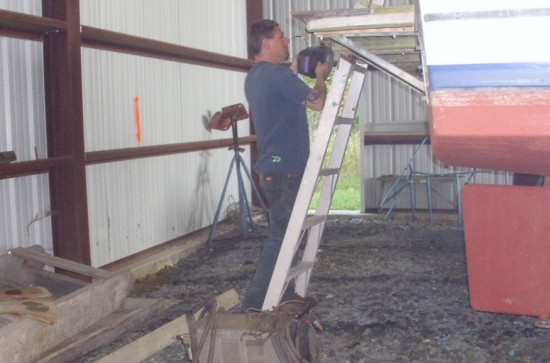 Most Eastbays have fiberglass trim rings which means you can repair nicks with gel coat or actually repair a break with fiberglass. We had pulled a couple of port lights out to re-bed them and went ahead and did some nick filling while the rings were off.
One thing most GB owners have in commons is that
they love to talk about their boats
! We had a couple of guest swapping boat repair stories in the office for quite a while yesterday.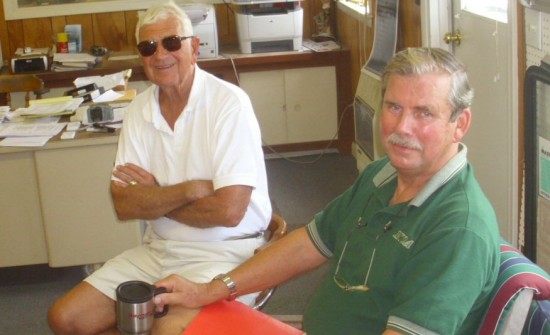 Anything Can Happen Friday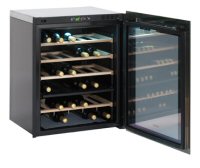 Under the category of
You Need This
I would have to add the
Divino Wine Cellar
by the Webasto company. This would look great in your GB (or any boat for that matter).  From the
Wesbasto website
:
Both the 23 and 35 bottle wine cellars can be built into the dressers or columns of modular furniture with no alteration of furniture design. For a perfect integration, the profile of the door is totally flush with the doors of the furniture. Both models feature double door locking systems to prevent unwanted door opening in rough sea conditions and special racks designed for storing champagne bottles.
And for daily visits on the web, you should be going to
woot.com
. What is woot? One product, one day is the short answer. They have fantastic deals on stuff you need (want) but only one deal a day and a limited number to sell. The reviews are entertaining as well as informative. Don't forget
TrappeToberfest
this weekend. If you like magic,
that magic kinda guy
,
Mike Rose
, will be entertaining all day long.