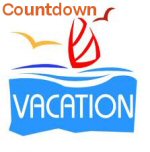 Last Friday before my vacation!
It has been a pretty productive week despite have a couple of guys out on vacation. The 42 classic needs to be done by Labor Day and it may be touch and go on that. We have a GB32 coming in Saturday for estimates on fuel tank replacement. I was hoping the other 32 would still be so this guy could see what you can do to a 32 to bring it up to today's standards but it left yesterday. I may do a whole article on that topic at some point. The priming got done on the 42 yesterday. It
almost seemed anti-climatic
after all the hours of sanding that went into preparing for it.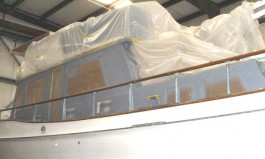 The boot top turned out great on the other 42. We only did the starboard side but the
color match was almost perfect
so you can't notice that one side was painted and the other not.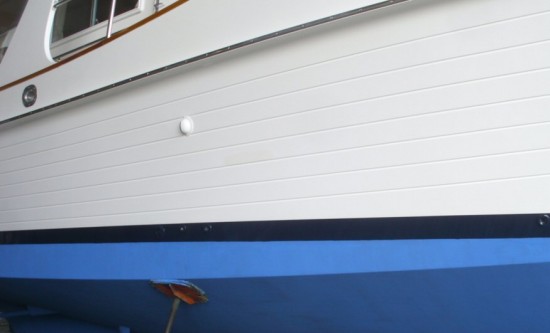 The brackets for the swim platform were primed yesterday with metal primer.  They will get the same color as the boot.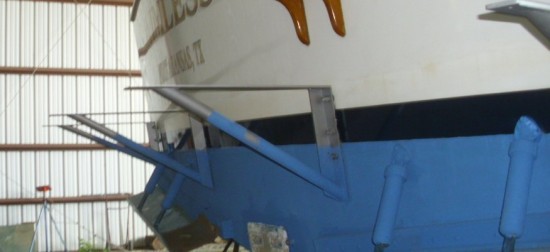 Rosie was helping out (or at least watching) from her berth beneath the boat.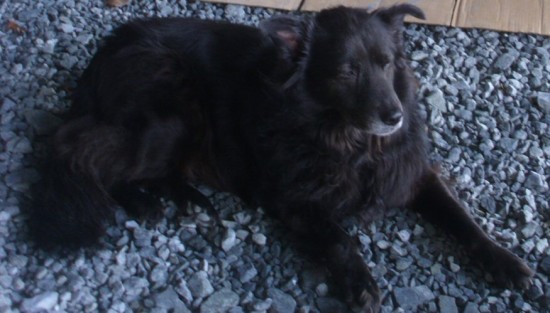 Anything Can Happen Friday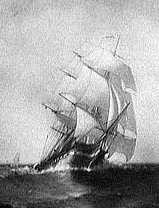 1812
– "Old Ironsides" (the
USS Constitution
) won a battle against the British frigate
Guerriere
east of Nova Scotia. The American Broadcasting Company (ABC) first aired Saturday morning television shows for children on
August 19
,
1950.
The network introduced two shows: Animal Clinic, which featured live animals, and the variety show, Acrobat Ranch, which had a circus theme. The latter show, hosted by Jack Stillwell ("Uncle Jim"), featured two young acrobats, Tumbling Tim and Flying Flo, and children competing in games and stunts.
1991
– Hurricane Bob was located 30-35 miles east of Cape Hatteras NC, and was at its peak intensity of 115 mph. Damage from Bob was estimated at $1.5 billion, making it the 15th most costly hurricane in U.S. History.  A total of 18 people died in the storm: six in Connecticut, three in both New York and Maine, two in both Nova Scotia and New Hampshire, and one in both North and South Carolina.